Join our annual action challenge for Write for Rights, the biggest human rights campaign in the world.
This Christmas, we want to invite you to be part of something bigger when the world feels smaller. Take as many of these actions as you can and let us know about it on the hashtag #FeelGoodFestivities.
Action 1
Join our Write For Rights Fáilte Amnesty Midwinter event and hear from Talia Khattak about her father Idris' case and how we can help her family find him.
Action 2
Click here to Tweet that you have signed all 10 Write for Rights petitions and encourage others to do the same!
Action 3
Gustavo Gatica gave his eyes so that we could see. Sign the petition for justice for Gustavo Gatica and then send him a voice note sharing your solidarity on 0866054778. We'll make sure he hears them all.
Action 4
The three youths arrested for helping refugees love football. Start a 'keepie uppies' challenge with your mates and post your videos online under the #ElHiblu3 #FeelGoodFestivities and make sure you link to the petition and tag @amnestyireland.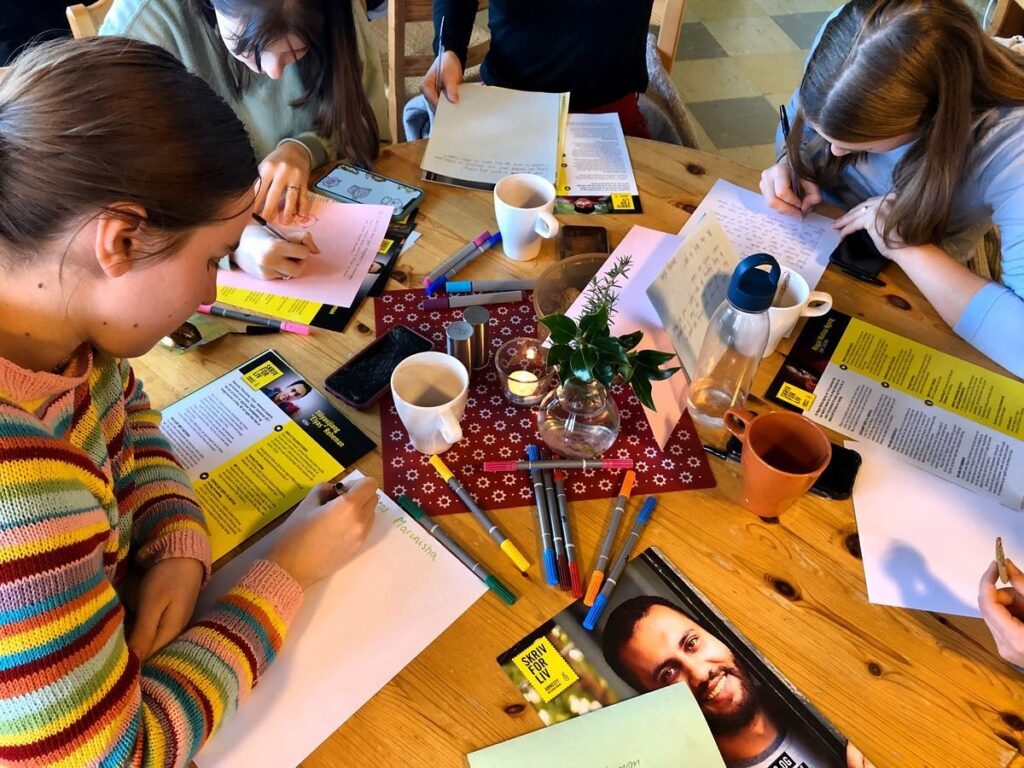 Action 5
Take a selfie for Jani Silva!  Jani is an environmental defender in Colombia, risking her life to protect the Amazon rainforest.
Take a selfie with a sign saying 'Protect Jani Now'. The use the message below, or something similar, and post on post on Twitter or Instagram. Don't forget to tag @AmnestyIreland (we will reshare as many as we can).
[email protected] It's time to act, our planet can't wait. Environmental defenders like Jani Silva have to be protected NOW! #ProtectThoseWhoProtectUs @AmnestyIreland #FeelGoodFestivities
Action 6
Organise an online Christmas event, sign all ten petitions, and donate the money you would have spent on going out to Amnesty International.
If you can't organise an event, how about also supporting Nassima? Nassima loves nature, but now all she has to connect her to nature is a plant in her cell. Take a break from the screen, go for a walk and take a selfie and share it with Nassima on Twitter and demand that @KingSalman to let her go #FreeNassima. When we get her released, she will see all our messages and that we were thinking of her!
Action 7
Instead of Christmas jumper day in work, school or college, have a rainbow flag day to support the METU University Pride Defenders: tagging @odtulgbti on Twitter and Instagram. They also have a community page on Facebook.