School children from around the world have sent messages of solidarity to the thousands of children who have been detained and separated from their families at the US border, as a result of the Trump administration's outrageous immigration policies.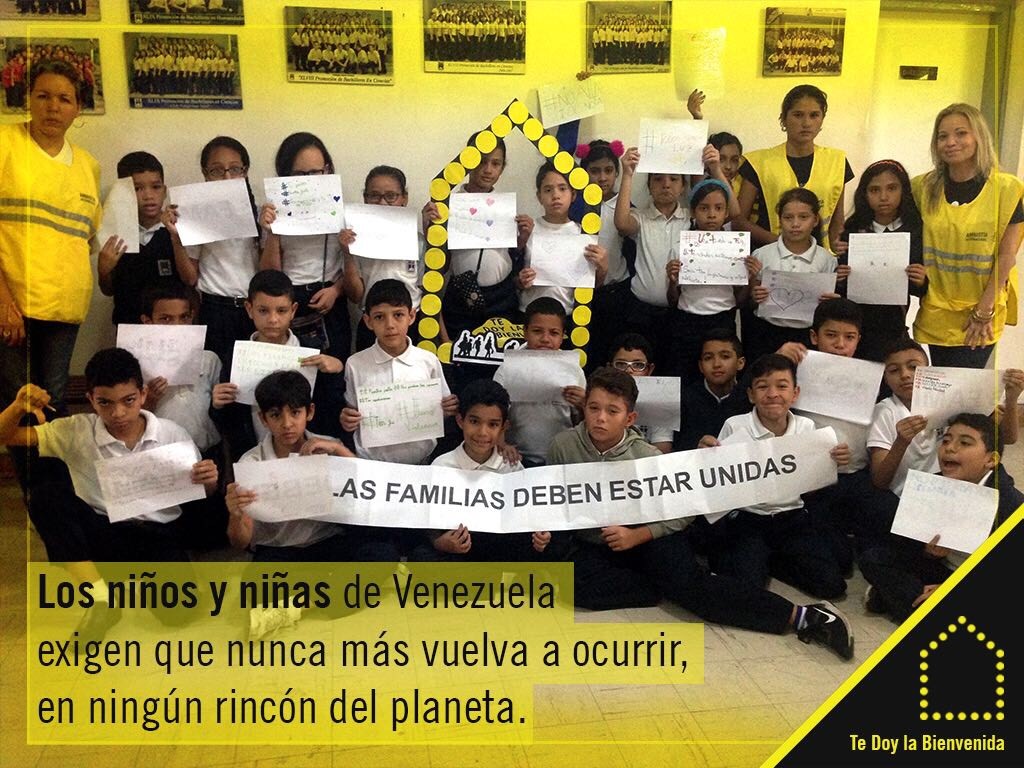 Hundreds of children from Argentina, Burkina Faso, India, Kenya, Senegal, Thailand, Togo and Venezuela took part in the initiative ahead of June 30, the Global Day of Action against the US government's "zero tolerance" immigration policy. This inhumane policy has led to the arrests of people seeking asylum who have crossed over from Mexico and the forcible removal of their children, in some cases, to government-run shelters thousands of miles away.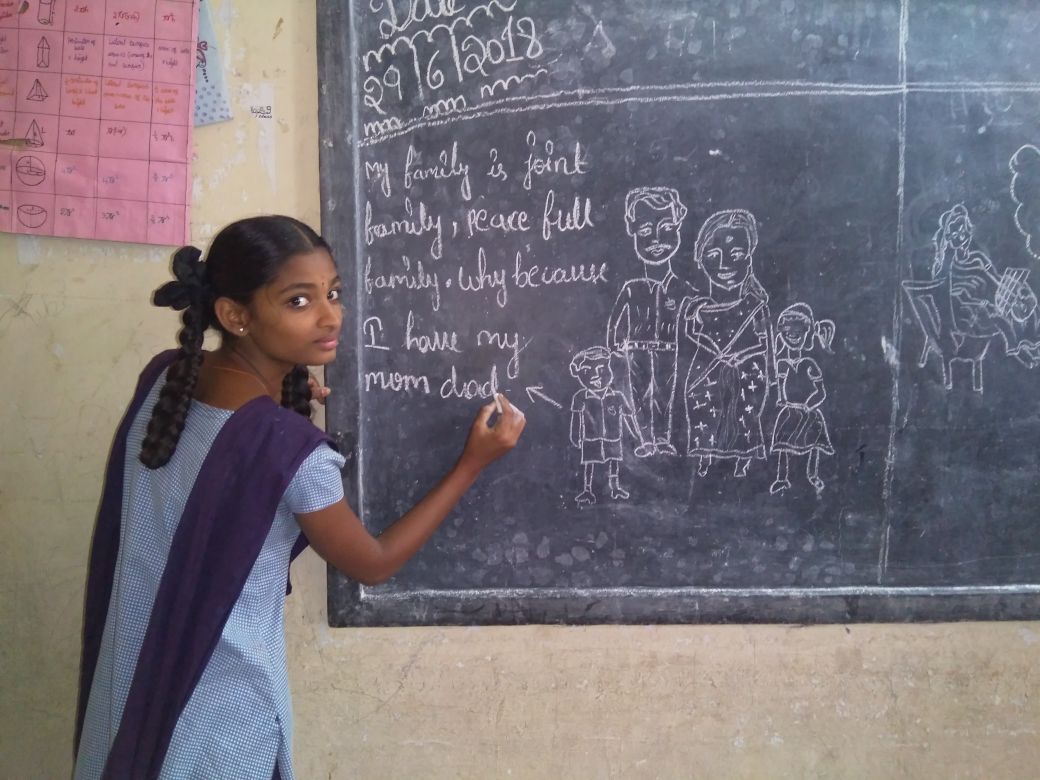 School children aged between nine and 16 took to pen and paper to inspire hope in the detained children, and to urge the US authorities to respect the rights of children and asylum seekers. The action, organised by Amnesty International's Human Rights Education program, aims to empower children to speak out and make their voice heard on this critical issue.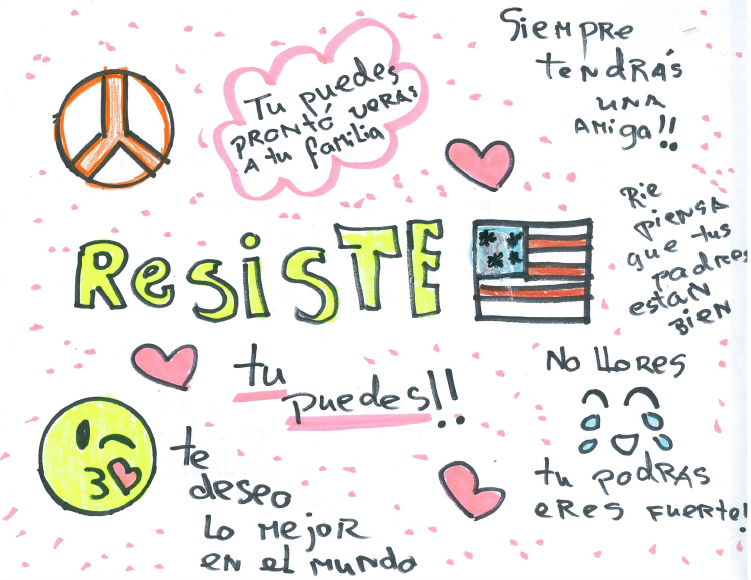 "Freedom will come to you. Don't give up. We will be beside you whatever happens," said one message written by a teenage girl in southern Thailand.
"A child of a refugee is like a child of a president," read another message written by a girl in Kenya, whose classmates held signs that said: "I am a child, respect my rights"; "I am a child, respect my dignity"; and "Seeking asylum is not criminal."
In Venezuela, one child drew a picture of a dog in a cage, a reference to the detained children being kept in giant cages while their parents' asylum claims are being processed. Her message was: "We are not animals."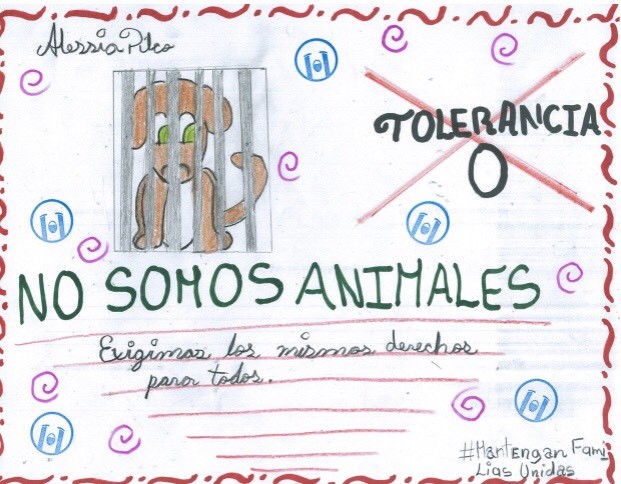 On 20 June President Trump signed an executive order claiming he would end family separation, following widespread national and international outrage. However, his order does little to end the policy of family separation and nothing to reunite the more than 2,000 children who have been forcibly taken from their parents. It reaffirms the cruel policy of detaining and prosecuting families who are seeking safety.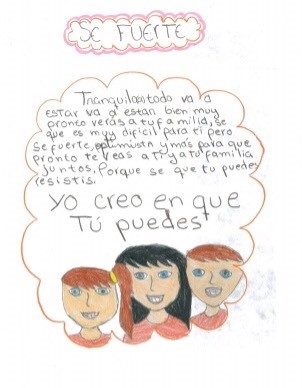 "The US authorities must immediately release those families seeking asylum and respect their rights to apply for asylum in fair and humane conditions," says Erika Guevara-Rosas, Americas Director at Amnesty International. "No child should be taken from their parents' arms or be made to grow up behind bars. It's time to end the inhumane practices of family separation and detention once and for all."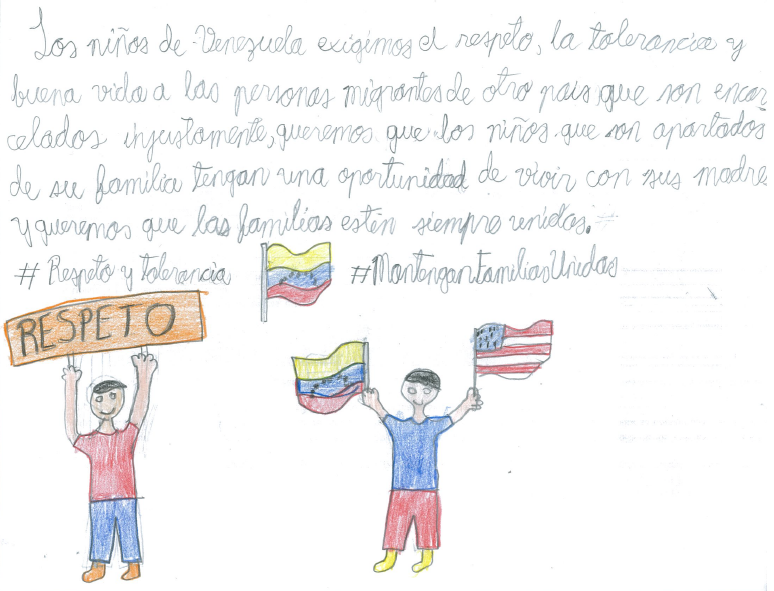 Amnesty International will print the messages of solidarity and deliver them to detained and separated children as well as to the officials working to keep families apart.
Schools interested in taking part in the letter writing action can download the human rights education toolkit.
You can also take action and tell the U.S. and President Trump to stop punishing people seeking asylum.