A Fair Shot: COVID-19: Pharmaceutical companies and rich states have put lives at risk as vaccine inequality soars
Amnesty has launched a global campaign calling for universal access to COVID-19 vaccines.
Rich countries have bought up over half the world's vaccine supply, but represent just 16 per cent of the world's population. By April, one in four people were vaccinated in rich countries in contrast to one in 500 in poorer countries.
Pharmaceutical companies refuse to share knowledge and technology
COVID-19 is a truly global crisis, and we will only solve it through global cooperation. Vaccines need to be fairly distributed and made available to everyone, regardless of where they live. It's time for states to confront existing inequalities to ensure everyone has access to vaccines.
Amnesty International's global campaign aims to ensure states and companies uphold the right to health of millions of people by taking measures to increase the supply and affordability of COVID-19 vaccines.
The actions of pharmaceutical companies and rich countries mean that billions of people at risk of COVID-19 are unlikely to receive a single dose of the life-saving vaccines this year.
Everyone deserves a fair shot at a vaccine — when it comes to our right to health, there's no place for discrimination.
Nobody should be denied access to health care, including vaccines, because of where they live, who they are, or what they earn. With enough pressure on the right people, we can ensure COVID-19 vaccination systems guarantee human rights.
What you can do
There are two petitions you can sign to support this campaign: one calling on pharma companies directly to do the right thing, and the other calling on the EU to stop blocking a TRIPS waiver. Click on the images below to sign.
And don't forget to share on social media and double your impact!
Amnesty International has joined forces with organisations all over the world to form the People's Vaccine.
You could help protect millions of people's lives by signing this European Citizens' Initiative petition that tells the EU to stop blocking a TRIPS waiver that would help us scale up vaccine production.
This petition is an official EU mechanism where citizens of the EU can tell the European Commission what they believe should happen and force them to consider a legislative amendment, if it reaches 1 million signatures.
We need more vaccines
Hundreds of millions of euros of taxpayers' money have been invested in the development of Covid-19 vaccines, yet the information, technology and know-how for producing these vaccines is owned by a few companies. If patents and intellectual property were temporarily waived (TRIPS waiver), and technological know-how shared, many more companies, particularly those in poorer countries, could go into vaccine production, thereby scaling up production, reducing costs and getting us closer to the billions of doses required to clear the planet of this virus.
In May 2020, the WHO created the COVID-19 Technology Access Pool CTAP for companiesto share vaccine knowledge, data and technology. Yet so far, not a single pharmaceutical company like AstraZeneca, Moderna and Pfizer BioNTech, have joined C-TAP and are refusing to share their vital knowledge. We need pharmaceutical companies to do their bit for everyone's safety.
Governments must fulfil their human rights obligations by supporting the temporary waiver of intellectual property rights for Covid-19 vaccines
However, while the TRIPS waiver is supported by the vast majority of low- and middle-income countries, it is opposed by wealthy ones. This is changing, the US have now expressed support and the EU are considering it.
No one is safe until everyone is safe.
You can also take action on Twitter
WHERE THERE ARE PEOPLE, THERE'S ALWAYS HOPE. EVEN IN TIMES OF A GLOBAL PANDEMIC.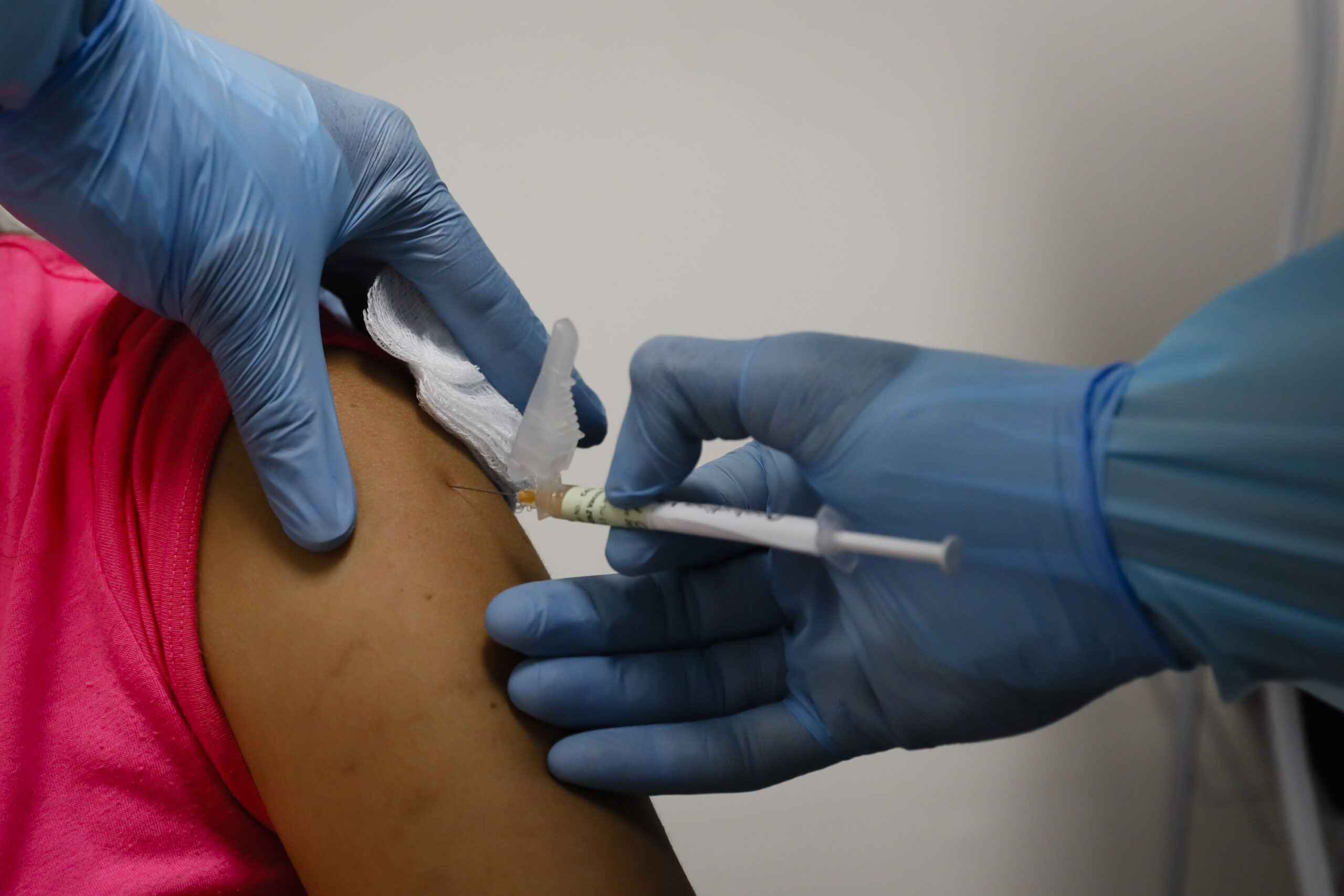 Nepal: Oxygen, vaccines and essential medical supplies urgently needed amid devastating Covid-19 wave