Community sponsorship is bringing people together from around the world. At its heart, it's a simple but radical idea: ordinary citizens assist refugees to reach and settle into a new country. With the support of organisations such as Amnesty International, community sponsors are also helping change the conversation about people seeking asylum, even in the most hostile of environments. From the UK to Argentina, sponsors and refugees share their stories:
John Barker (centre), 71, from London, UK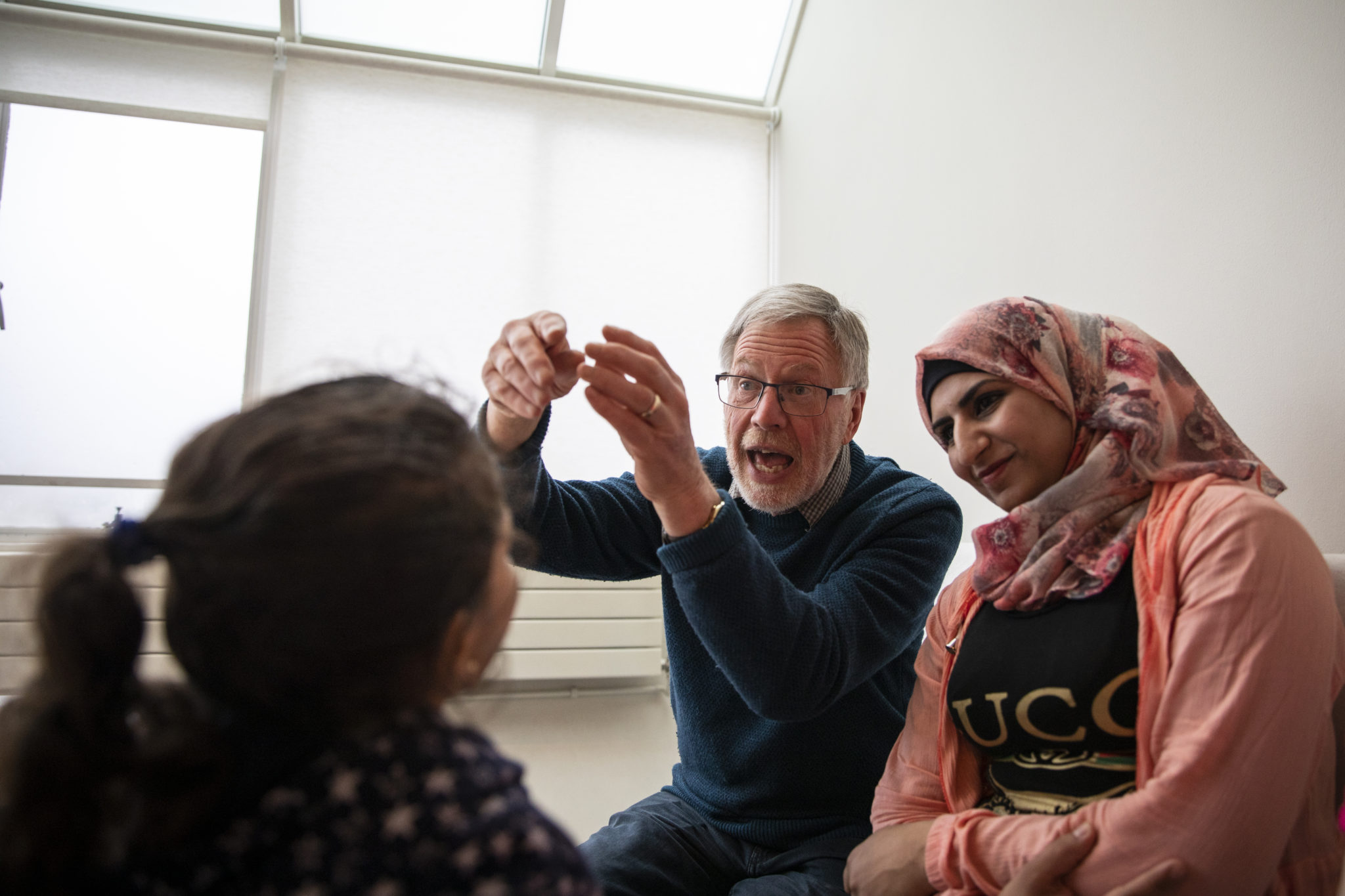 After retiring from teaching five years ago, I was keen to find a focus. I loved working with people and I knew I wanted to do something to support refugees. Maybe it's partly because my dad was a child evacuee from Britain in New Zealand during the Second World War. Together with my friends at Hampstead Parish Church I decided community sponsorship was the path to take. We formed a sponsorship group along with churches from other denominations.
It took us around a year to bring Rahaf, Monther and their children Aseel and Mohammad over to the UK. They had been living in a refugee camp in Jordan after fleeing Syria.
I've learnt a lot from community sponsorship. I am a retiring sort of person, but sponsoring Rahaf and Monther taught me to stand up for others, to think about how we can persuade people to get on board with this scheme and to develop strategies to get things done.
Since they've been here, they've taught me so much. I've learnt about Muslim culture and I've seen how it's possible for people from all religions to be friends. I see the family a lot and I am there for them, whether they need to go to the job centre, navigate the London transport system, or learn English. I meet Monther regularly to teach him English – and he has really made progress!
We've also been taking the tube together. I thought I'd take him somewhere picturesque, so we went to Charing Cross. When he saw the river, he clutched my arm and said 'John, John!' – he was so excited about walking across the river, and he started FaceTiming his friends in Jordan and Lebanon, encouraging me to say hello!
It's great to see how far the family have come in eight months. I feel thrilled that the kids are going to school. We're learning about one another every day and it's lovely. Even after a really awful day of administration and paperwork, we'll go back to their flat and they'll cook the most delicious meal.
It's so important to support people who have been forced to flee their countries. People are living in terrible conditions – the UK is a wealthy country and we should be doing far more to help. Talking to other sponsors, it's clear that you get much more out of the scheme than [what] you put in.
Rahaf, 25, and Monther, 30, from Syria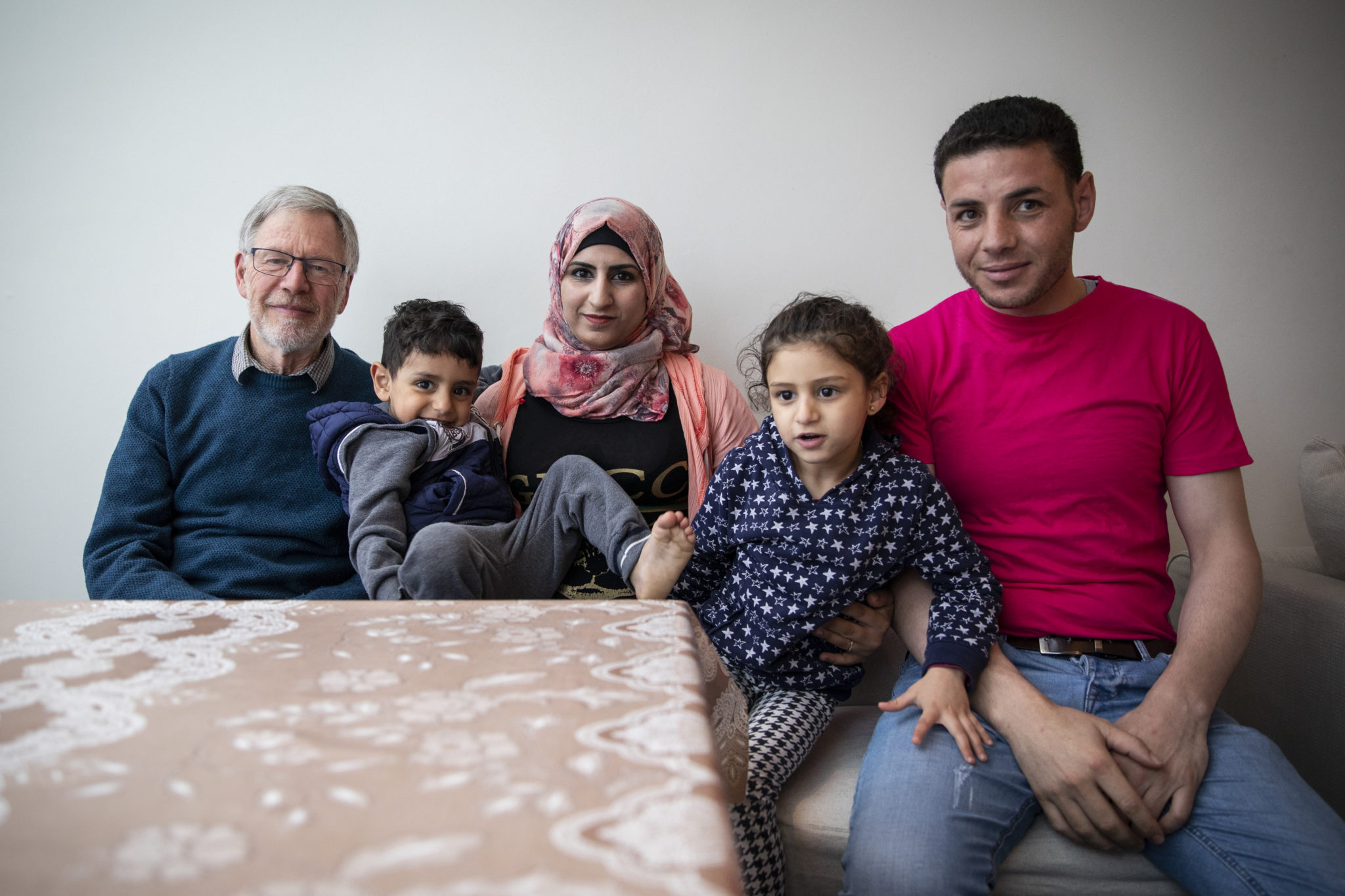 Rahaf (second left) – I was born and brought up in Syria. Life there was lovely. I went to school and enjoyed being with my family. When I was 16, my eldest sister introduced me to Monther and we got married. The Syrian conflict started in 2011. There was bombing from the air and fighting on the ground. We feared for our lives, so we fled Syria and went to Jordan. For the first three years, we lived in a UN refugee camp, where my daughter was born. We were then given permission to move to Madaba, where my son Mohammad was born.
Monther got a job as a street sweeper and I worked as a house maid, while completing a six-month UN course in childcare. We lived in Jordan for seven years, but we didn't feel welcome. We applied to come to England for the safety of our children.
From the moment we arrived, we were made to feel welcome by our sponsors. Adjusting to life was difficult at first. We didn't speak English and we couldn't find our way around, but life is becoming easier. Monther and I are learning English. My children are happy and settled at school and starting to speak English too. The first English word Mohammad said was 'bananas' – he loves bananas!
My aim is to improve my English, so that I can become a nanny or a school assistant. Living in London is expensive, so we both need to make sure we can make a good life for our children.
I want to thank my sponsors from the bottom of my heart. They've done so much for us. They've taught us about the British way of life, the language, as well as how to get from one place to another. There are many people who still need help in Syria – the war isn't over and it's still not safe to return, so it's important to continue supporting others.
Monther (fourth left) – In Syria my family owned a farm. We grew olive trees and wheat, but when the war started, we had to cut everything down so that no fighters could hide among the trees and vegetation. We fled to Jordan, and life was difficult in the camp. The hardest thing was that once you were in the camp, you could not leave. When we came to the UK, we were made to feel welcome, like we were part of the family. We weren't treated like refugees; we were treated like people. When we arrived at the airport the sponsors were all there to welcome us! They gave us hugs and we felt happy and comfortable. Our kids were made to feel very comfortable and our house was all set up. We've learnt a lot from our sponsors, and we've also taught them about the Syrian way of life and what it means to be a close-knit family.
http://www.sponsorrefugees.org/
Eyad Jaabary (Eddy), 30, from Syria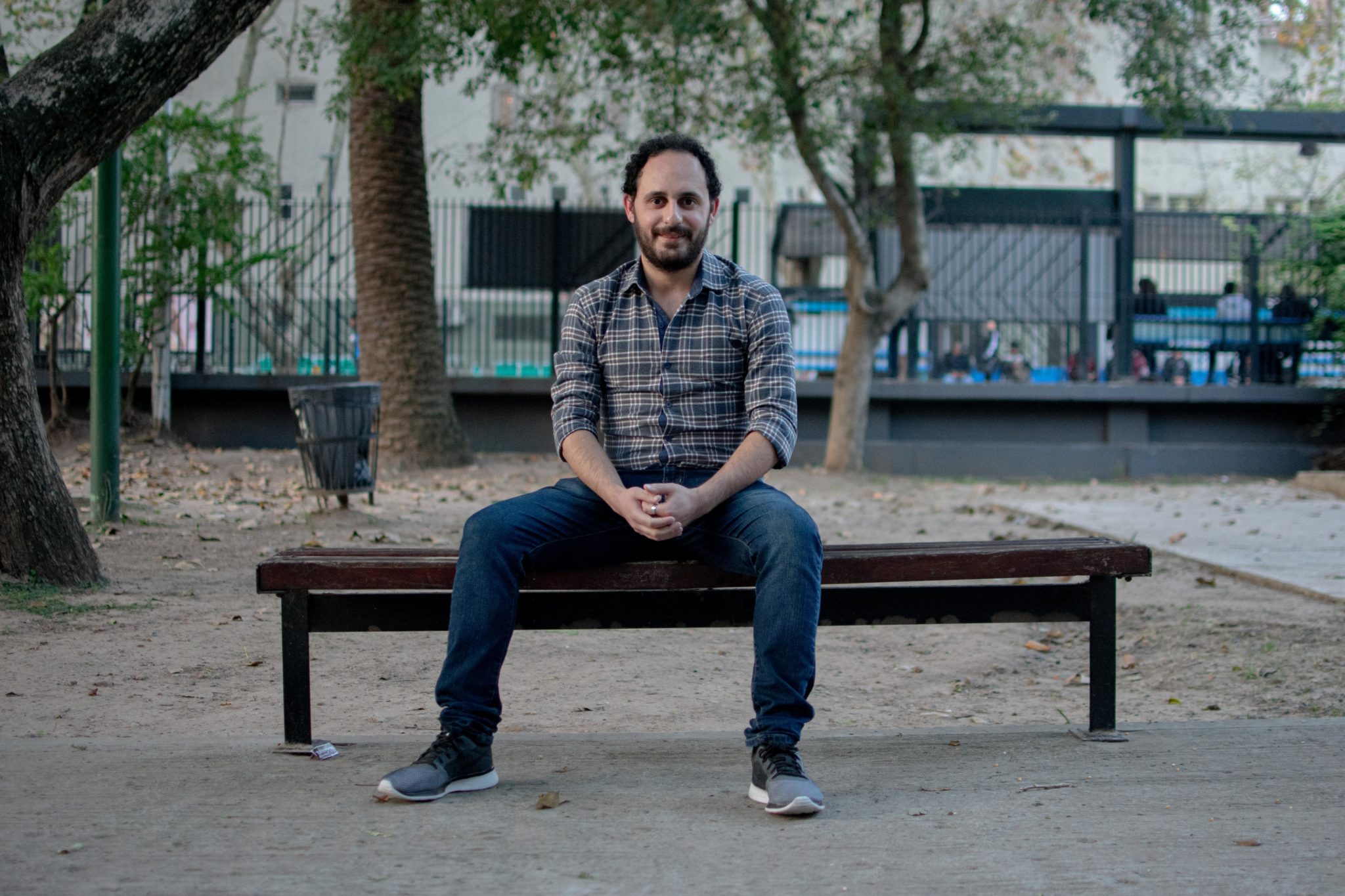 My life in Syria was completely normal. I studied English Literature, completed a Masters degree, and started teaching English.
Leaving Syria wasn't an easy decision. There were many reasons behind my decision to leave – the key one was that I didn't want to go into the military service. In Syria, the military service is obligatory when you turn 18. It can be delayed if you attend university, but after completing my Masters, I had exhausted all possibilities.
I didn't want to risk forgetting everything I'd learned, just to go and fight in a war I did not believe in. I can serve my country in other ways, by teaching children or being part of the education system, but this wasn't a possibility. I had no choice but to leave.
As I was required to do military service, I knew that thorough checks would be carried out at the border, so I had to do things I never thought I would do to make it to Lebanon, where I was due to fly to Buenos Aires, Argentina. When I arrived at the airport in Lebanon, I wasn't allowed to get on the plane as I had to transit in Paris. I couldn't do that with a Syrian passport, so Susana, my sponsor, helped me book a flight via Rome, Italy.
Since arriving in Argentina, I have been very lucky. I have great sponsors, who have provided me with everything I need to learn the language and look for a job. My sponsors, Susana and her husband Patricio, are very brave – it was my friend, Nairouz, who told them my story. Within a week, they'd started the paperwork.
Our relationship has been nothing but positive. Moving here by myself was challenging, but they've helped me adjust and regain my independence. I'm now renting a room in a shared house and I've found a job in a school. They've made the process much more relaxing and we've formed a family bond – I'm always going over for barbecues!
We come from very different cultures, but we've learnt a lot from one another. I've learnt about hard work – they are both over 60, they work every day and they are very active. I've taught them about my culture, our food and the importance of relaxation – well, I am trying to teach them about that!
I feel part of the community now – I have a lot of Argentinian friends and colleagues and I would like to continue working at the school, so I can save enough money to move to a different apartment and bring my brother over from Syria.
It's been an incredible experience so far – and I am happy to be able to share my story. I want to thank the Argentinian community for being so open, receiving and friendly to strangers. I was expecting to be met with hostility, but when I tell people I am from Syria, they just smile.
Susana Gutiérrez Barón, 65, from Argentina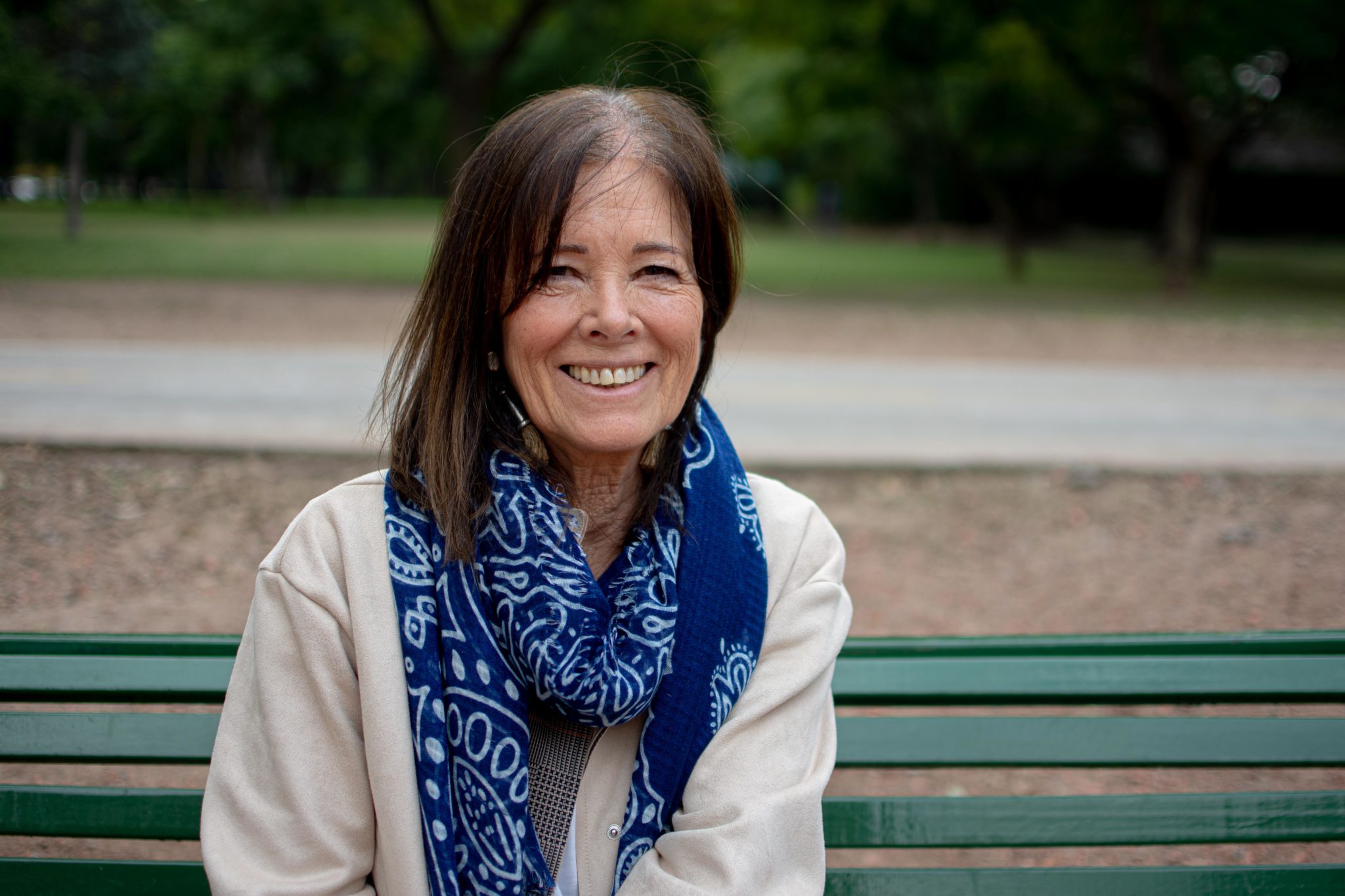 I remember seeing the famous photograph of the young boy [Alan Kurdi] who died on the beaches of Turkey.
My husband and I looked at each other and knew we had to do something about it. Like many people around the world, the images struck a chord and encouraged us to take action. We couldn't end the war, so we decided to dedicate ourselves to welcoming families and helping them find work.
I've learnt a lot from this process. When you want to help someone, you've got to think about what that person needs, not what you want to give. The Syrian community is different and living in a dictatorship can have a huge effect on people. I've grown a lot during this process and I've learnt to act without expecting anything in return.
Our friends are surprised at what we were doing – and it surprises me that it surprises them, as it's so natural to us. I seriously believe that when one takes small steps to changing the world around us, amazing things can happen.
It's important to work closely with the sponsorship team around you, to talk to them and share experiences. Community sponsorship offers possibilities to build a network and to establish a connection. But, for me, the most important connection is the human bond I've established with Eddy – nothing can match that.
http://www.patrociniocomunitario.org/
For more information on getting involved with community sponsorship in Ireland, please email: iwelcome@amnesty.ie