Right now, there are 13,000 people stuck on the Greek islands, most of them in awful conditions, and they need to be brought to safety.
The majority of these people, including families with young children, have fled war-torn countries, leaving everything behind. Some have lost their loved ones.
All they wanted was a new home and a safe future. But right now, they are stuck on the Greek Islands in unsafe conditions. They are forced to live in overcrowded camps, many still sleeping in summer tents, without proper heating, electricity, hygiene and sanitation facilities.
In this dire situation, women are facing particular challenges and are exposed to harassment and violence.
We need to act now before it gets any worse. Greece needs to bring refugees to safety on the mainland and give them a future.
Tell the Greek Prime Minister Alexis Tsipras to move asylum-seekers to the mainland where they can be better looked after, and access better accommodation and services.
Your tweet can help make a difference. When we raise our voices together, people in power do listen.
Refugees stranded in the cold on the Greek islands must be moved to safety @PrimeministerGR. #OpenTheIslands http://bit.ly/2tReMBd
Click To Tweet
Refugee women and their struggle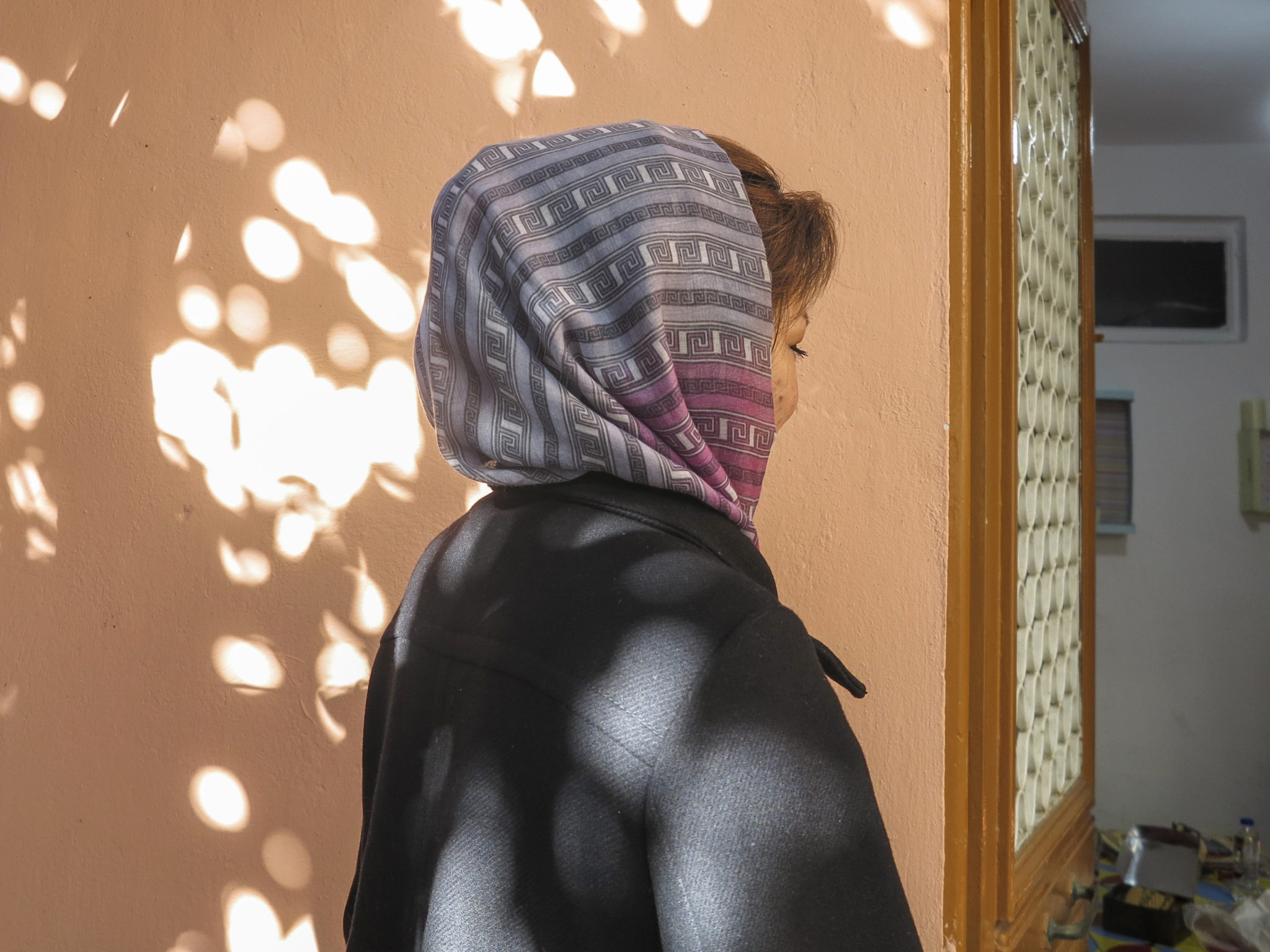 In this dire situation, women are facing particular challenges.
"A place where women are treated like equal"
We recently met Nadia* from Afghanistan in Lesvos. 'Every day women are harassed or in and outside the Moria camp', Nadia said. In Afghanistan, she worked with non-governmental organisations to empower youth and women. Nadia travelled to Greece with her two younger sisters, and she describes the journey as very difficult and dangerous. Her dream is to live with her sisters in a country where 'women are treated as equal'.
When governments close routes, they throw us into the hands of smugglers. They make us open to abuse. Smugglers win, refugees lose.

Nadia* from Afghanistan
Friendship under harsh conditions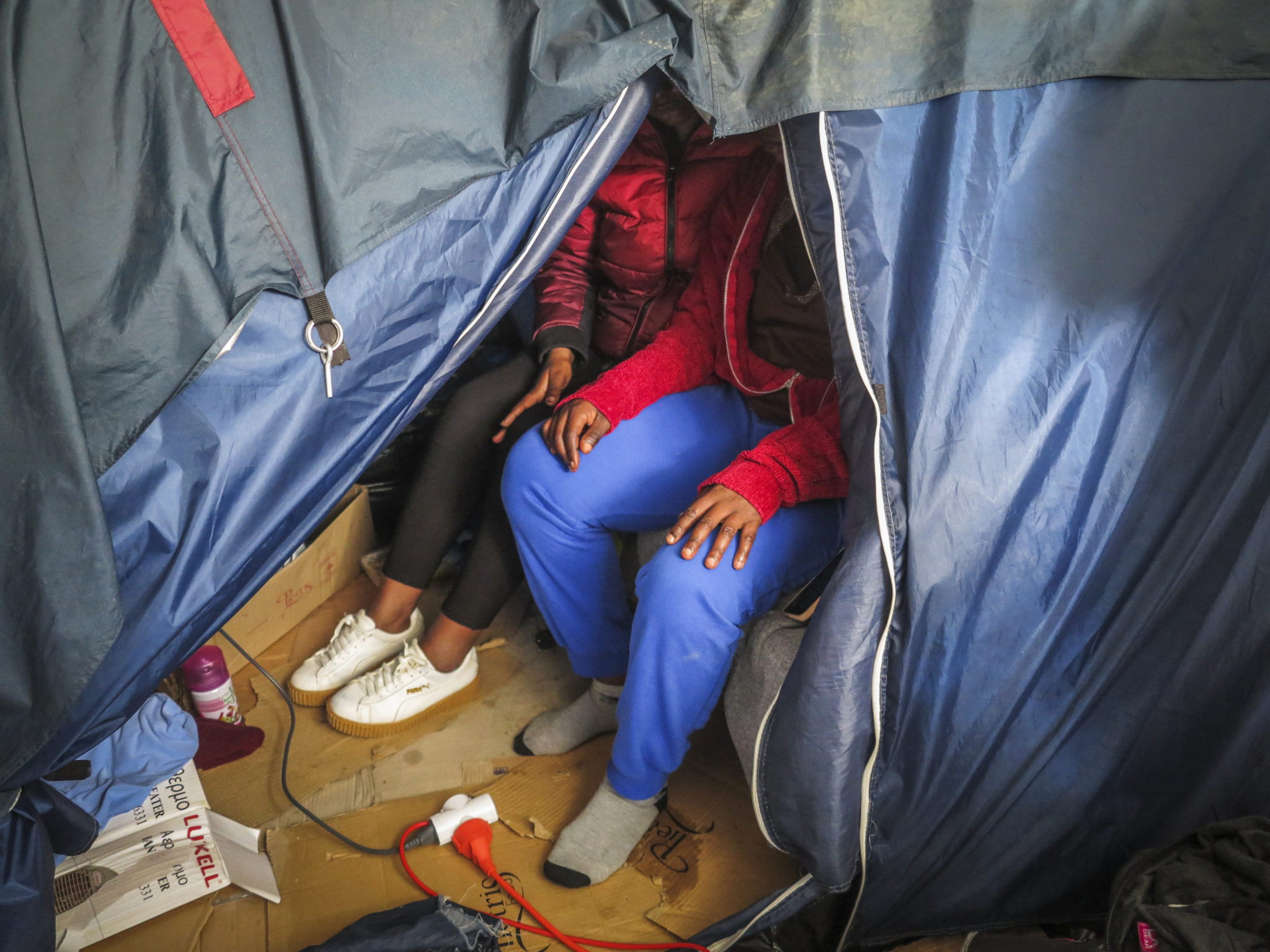 Simone and Rachel* both arrived alone on Samos, from two different countries in sub-Saharan Africa. They soon became friends in Vathi camp.
Simone fled her country because of her sexual orientation, but now she still feels that she has to hide who she actually is, to avoid further harassment and stigmatization in the camp. There is no space separate for women in Vathi camp, and she shares a container with men she is not related to. "I can barely sleep at night because of that,' she told Amnesty.
Her friend Rachel is living alone in a small and flimsy tent in the camp. She has a swollen navel, which causes her a lot of pain. She says her pain got worse because of sleeping on the wet ground in her tent. Camp management recently put pallets in her tent, but when it's raining hard all her stuff gets wet. The cold still keeps her awake at night.
We cannot stay here like this. I escaped my country, but now I want to restart a normal life. In this camp, life is not normal.

Rachel, a refugee in Vathi camp.
*Not their real names.
"The true meaning of fear"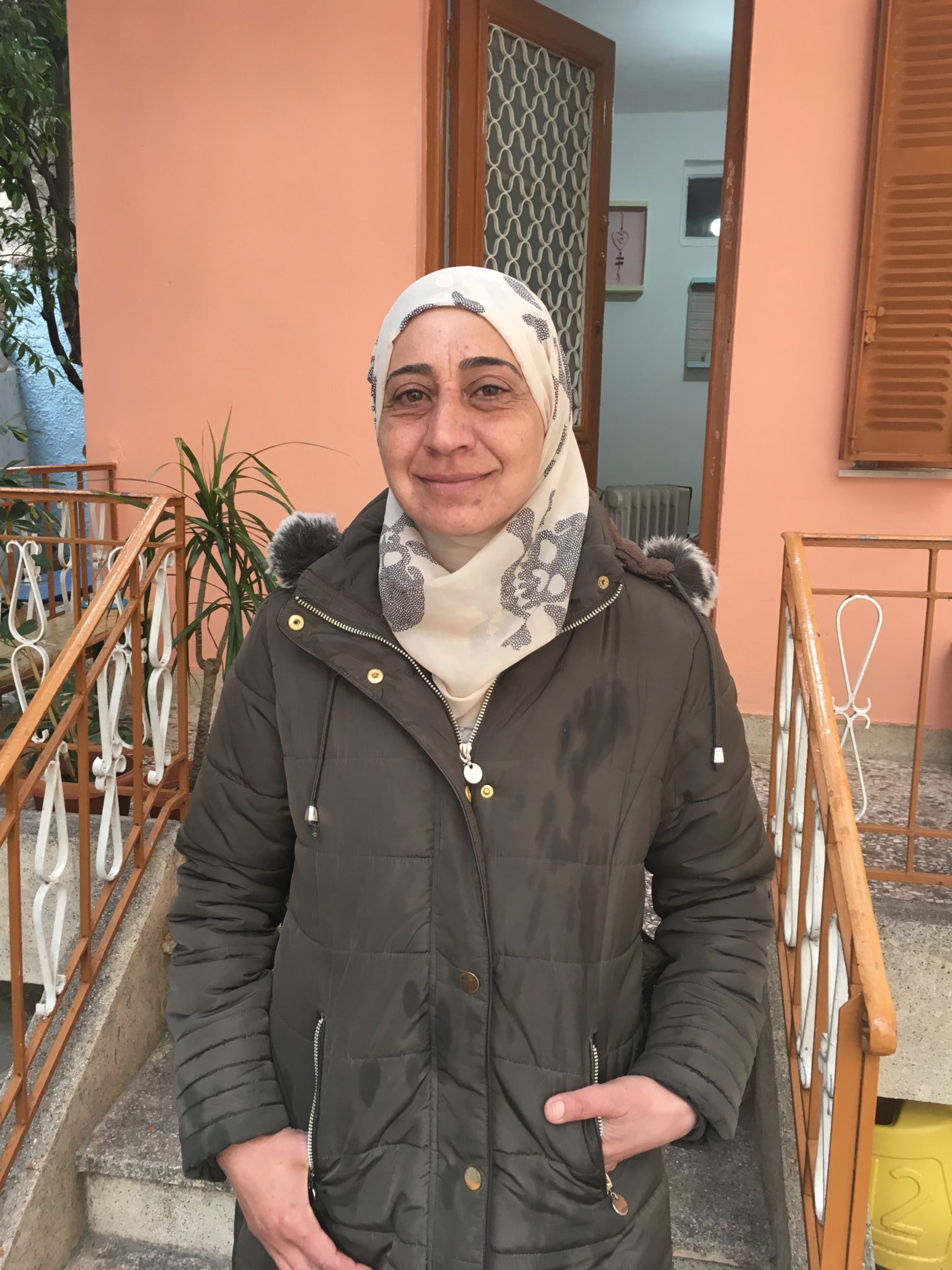 Amal fled the war in Syria. Now she lives on Lesvos
Amal is a Syrian-Palestinian woman, who arrived in Lesvos alone. She worked as a medical statistician in Damascus, but had to flee the country because of the war.
She tried to survive in Turkey for a while, but conditions were harsh. The only job she could find was in textile workshops, where she was being exploited and the working conditions made her sick. Amal is now working as an interpreter and she lives with volunteers on Lesvos in an apartment.
She remembers her first days in Moria camp with distress: "For five days, we stayed in a tent that people called the"prison tent". I was shocked and hurt to be treated like a criminal.'
If you want to know the true meaning of fear, hunger and cold, come to stay in Moria camp for a month

Amal, a Syrian-Palestinian woman, who arrived in Lesvos alone