The Salt March in India in 1930 against British colonial rule; the Arab Spring uprisings, the anti-apartheid protests in South Africa: Moments of change driven by people who refused to give up, who spoke truth to power – people who protested. But this precious right is under attack. Governments around the world are restricting people's right to protest.
PROJECT PROTECT PROTEST is a weeklong act-in for future protest at Project Arts Centre, from 5-10 December.
It's a temporary home for activists where we can meet again face to face, regroup, make new connections, critique, and refresh – to start 2023 united and ready for action for human rights change.
We'll have public meetings, spontaneous actions, gigs and a pop up nail salon. There's space to write letters, make new friends, figure stuff out, disagree, challenge, relate and laugh. It's about looking to the future, interrogating our actions, registering our protest and making some New Year's Activism Resolutions. It's a place to cool the burn out, to pass on your wisdom, to learn from your elders and meet your tribe.
Look, it's a room with some tables and chairs, some papers and pens, wifi and power. It will be what we make of it. Join us.
All of our public events are listed below. Tickets are available from the Project Arts Centre now.
EVENTS
Every day from 3-6pm: Letter writing space
Price: FREE
Each day, the space will be open for you to drop in when it suits and sit and write a letter. We'll have information on all the people facing injustice for peacefully protesting. We'll have paper and pens and envelopes, you can write as many letters as you want, you can stay for as long or as little time as you like. You can have a chat with us or we can leave you alone. As well as writing to the authorities, you can write directly to the people facing injustice. Your solidarity will mean the world to them. We'll be there to talk you through it.
If you can't make it in, please do take action online.
6 December 6:30pm-8:30pm: The Art of Protest, The Protest of Art
Price: FREE – Get your tickets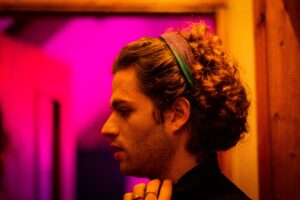 Art is an essential part of activism; from the minute a marker hits a placard to the second a chant is sung into a megaphone. But real collaboration with Artists adds a deeper more meaningful layer. How do we connect with artists?  How can we put collaboration with artists at the centre of our activism? Where do art and activism meet and where do they clash? The speakers at this public meeting will reflect on their experiences of blurring the lines between art and activism.  
Speakers confirmed so far: 
Brian Fleming, Ray Hegarty, Gillian O'Connor and Sean Millar; reflecting on 'The Spectacle of Defiance and Hope'  
Cian O'Brien & Andrea Horan; reflecting on MASER's 'Repeal the Eighth' mural at Project 
Tuqa Al Sarraj – visual artist reflecting on the intersection of her activism and her art practice in her work on Palestine 
Amir Abu Alrob – theatre artists speaking about Cultural Resistance and how their work forms their activism on Palestine. 
7 December 6:30pm-8:30pm: PUBLIC MEETING: The Right To Housing
Price: FREE – Get your tickets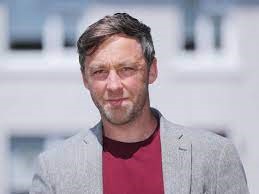 The housing crisis is having a devastating impact on thousands of people throughout Ireland.
There is no provision in the Constitution of the importance of secure, adequate and affordable housing and this is having dreadful consequences on many ordinary people who are left without the security of a home.
There is no doubt that there is a huge amount of incredible activism going on around housing, and there has been for decades. Housing is a Human Right.
At this latest milestone, the opportunity to campaign for a referendum on the human right to housing, how can we all come together to make it happen?
The meeting will begin with a screening of The Apology' a short performance that brings together diverse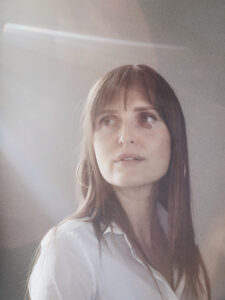 experiences of Ireland's housing crisis as one compelling narrative.
The Apology is the first public act from 'Multi-Story – Creative Engagement for Housing Change', a project by artists Fiona Whelan and Feidlim Cannon, and Housing Action Now, developed through a unique online collaborative arts process, exploring direct experiences of housing injustice through collective writing and performative story-telling.
Speakers:
Dr Rory Hearne, author of Gaffs and advocate for Home For Good
Fiona Crowley, Amnesty International Ireland
Louise Bayliss, Focus Ireland
Frank O'Connor, Derelict Ireland
Clare Dunne, Writer and Actor – Author of the film 'Herself' and Amanda in RTE's KIN
We'll also hear from representatives for the Movement of Asylum Seekers in Ireland
And the Union of Students in Ireland
We will close the evening with a demonstration of Avril Coroon's DAMP TANK installed in PAC foyer. If you have a dehumidifier you are invited to bottle up and donate the water from the tank. Ongoing donations will be welcomed throughout winter and spring and the resulting volume will be used in the making of an artwork.
8 December 6:30pm-8:30pm: PUBLIC MEETING: No Human Rights on A Dead Planet
Price: FREE – Get your tickets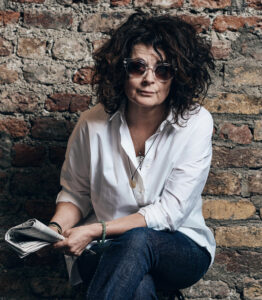 The devastation that climate change is causing and will continue to cause means it is code red for humanity. But there is still time.
Large-scale action is required immediately, but urgency must not be an excuse to violate human rights.
At this public meeting our speakers will share their experience of organising around climate change. Together we will discuss how we can force climate action in ways that leave no-one behind. Join us.
Speakers include:
Pom Boyd
Dr Laura Kehoe
Orla Murphy
Brian Cuthbert, Uplift
9 December 6:30pm-8:30pm:

PANEL DISCUSSION:

Protest: the site of resistance and human rights change!

 
Price: Free – Get your tickets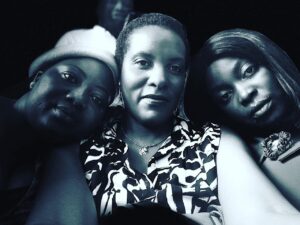 All over the world the right to protest is under attack. But protesters still resist oppression and defend human rights.
In Iran, women, men and children are resisting day and night but are met with fierce violence as they demand, 'Women, life, freedom'. The Iranian authorities have killed over 200 people, including 30 children, since protests began on 16 September.
But protest has long been quashed in Iran and many peaceful protesters are imprisoned.
Vahid Afkari, featured in Amnesty's Write for Rights campaign is unjustly jailed for decades for peacefully participating in protests.
Nassim Papayianni, one of our campaigners on Iran, will tell the audience how we can help the movement and express global solidarity with Vahid Afkari and the courageous protesters in Iran.
10 December 8pm-10pm: Concert: Songs Against Apartheid
Price: €20 – Get your tickets
Hosted by Senator Frances Black, Songs Against Apartheid is a gig to platform several artists to stand for human rights and to call for the end of Israel's apartheid system against the people of Palestine. The gig is an evening of music, singing, spoken words and rap where artists will talk about their experience visiting Palestine or growing up as Palestinians under apartheid. The gig includes SÍomha, Saied Silbak, Roisin El Chrif, Orba, Talha and a few more. Come along and show your support for Palestine! End Israeli Apartheid Now!
Biographies 
Síomha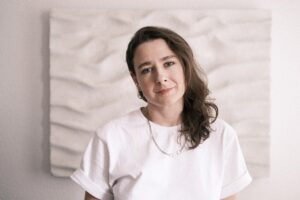 "Síomha draws on a deep well of soul. This music transcends boundaries in a way I've never heard. And every second of every song is rooted in groove."  
– JOE DART (Vulfpeck) 
"What an exciting surprise to hear Síomha's new record 'Infinite Space'. Complex yet accessible, challenging yet warm and inviting. Vibrant vocals, soulful songs, heartfelt lyrics, mighty players. Music as sophisticated as this is a rarity these days. Music as sophisticated as this is a rarity these days."  
– PAUL BRADY  
Independent Irish singer and guitarist Síomha (pronounced She-vah) dances the line between folk, jazz and neo-soul effortlessly taking audiences on an unexpected and unforgettable journey with her soulful melodies. Her debut album 'Infinite Space' – described by The Irish Times as "a seriously accomplished and self-confident debut" – is a collection of songs in both Irish and English. A kind of cosmic, folk-informed, jazz-tinged, post-pop – it was produced by GRAMMY-nominated Tyler Duncan and features an all-star lineup of musicians including Joe Dart (Vulfpeck), Louis Cato (Bobby McFerrin/ Snarky Puppy), Martin Atkinson Borrull (Toucan) and violinist Jeremy Kittel (Bela Fleck/ Chris Thile). Síomha's voice is full of raw heart-felt experience. When listening to her, audiences are instantly moved to feel on the deepest level and come out more intimately connected to their own worlds. 
Coming from a family steeped in music, Síomha grew up on a diet of musical greats with the sounds of jazz, trad, folk and soul creeping in and leaving an indelible mark on her musical tastes and influences. She started playing guitar at age 10 but it was later in her teens while attending high school in the south of France that she first took up jazz guitar after a chance encounter led to her learning from an Italian gypsy who taught her the manouche gypsy jazz style. The chords and sounds of jazz fascinated and inspired Síomha and she began to craft her own songs. 
The next few years saw her traveling, with music as her compass, soaking up the sounds of each of the places she traveled and further honing her craft. In late 2016, having traversed America, Canada and Mexico, she felt an innate draw to return to home shores and a phenomenal few years have followed. Síomha toured with Paul Brady, Wyvern Lingo, Moxie, Joey Dosik (Vulfpeck), Notify and has performed at festivals such as Electric Picnic, Celtic Connections (Glasgow) and Fête de la Musique at Centre Culturel Irlandais in Paris. In 2018, she was invited to tour with celebrated contemporary American-Irish group the olllam and instantly formed a bond with founding member Tyler Duncan. In 2019, Síomha and her long term creative collaborator Martin Atkinson began recording her debut album in Michigan, USA with Tyler as producer.  
Síomha is an artist full of heart and her music truly does defy any conventional genres. The influences of her musical background, her travels and musical explorations are audible in the music she creates. Always proud of her Irish heritage, she performs her songs in both the English and Irish languages. The beautiful landscape and rugged nature of her native West of Ireland are a huge source of inspiration for this proud Co. Clare artist leading her to create a soulful and unique style of music that enthralls anyone who hears it. 
 Talha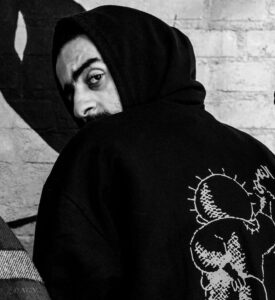 A Palestinian human rights activist, performer, lyrists and hip-hop artists. Talha started fighting for political change and social justice in Palestine at a young age through hip-hop music and theatre in the early 2000s. Talha's performances reached Palestine, Jordan, Egypt, Denmark and Switzerland and shared the stage with international hip hop artists such as M1 from Dead Prez, Massiv from Germany, Lowkey from the UK, DAM from Palestine and Musallam from Jordan and many other names.  
Talha held workshops on creative writing and on self-expression through hip hop in Secondary Schools in Copenhagen and in refugee camps in Palestine and Jordan.  
Talha's passion to empowering people did not stop at music and theatre. He graduated from university as a counsellor and psychotherapist and continued his post grade in mental health and psychology to work as a therapist for a few years. However, he is still answering calls to perform in support of human rights in Palestine and around the world.  
Orba
A group of musicians from different Arabic countries sharing the love for music, human rights and the support of the Palestinian people.Orba play traditional Arabic music with adding their touch and style to it.
Either as refugees or as migrants, the artists of the band met in Ireland after many years of experience in playing Arabic music in their countries of origin. They established this band to introduce their oriental flavour of music to the Irish audience.
 Saied Silbak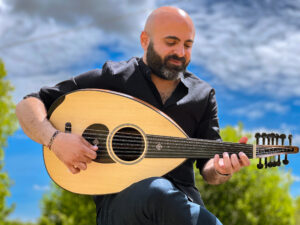 Saied Silbak is a Palestinian composer and Oud player born in Shafaa`mr, a city located in the lower Galilee of occupied Palestine. He began training in classical piano at the age of four, before moving onto the oud in his early teens in order to delve deep into the nuances at the base of Arabic music.  
Silbak went on to train at the Beit Almusica Conservatoire where he later taught, before studying Music and Psychology at the university of Haifa and then completing his Masters at the Guildhall School of Music and Drama in London, where he is currently based.  
He has a unique understanding of different types of music, from Arabic, Turkish and Indian to classical Western styles. Silbak's signature sound, created through his artful ability to fuse these styles together, has seen him perform around the world at festivals and concert series in the UK, Belgium, France, Palestine, Morocco, Argentina and beyond. 
Roisin El Cherif 
Roisin El Cherif is an Irish/Palestinian artist hailing from Galway, who took to the stage in 2016. 
Following the release of her single, Kerosene, Roisin played at the Ruby Sessions, Whelan's, the Grand Social, the Globe and the Roisin Dubh in Galway. She performed at Body&Soul and was selected out of 400 submissions to play the Unsigned Act at Sea Sessions. Other performances included Electric Picnic, Canalaphonic, Battle for the Lake – Achill, a headline show in Whelan's and support for Ham Sandwich in the Roisin Dubh. 
Roisin spent 2017 extensively writing and recording her debut EP, Half A Life, with notable performances at Youbloom, Canalaphonic, Sunflower Festival, Electric Picnic, Roisin Dubh, Ruby Sessions and the Workman's. During this time, Roisin was personally selected by Ken Callait (Producer of Fleetwood Macs Rumours) to take part in ArtistMax, a songwriting workshop in LA during March. 
Half A life is available on all digital platforms.