Many European governments are forcing thousands of people, including teenagers arriving on their own, back to danger in Afghanistan after rejecting their asylum applications. Norway is one of the worst offenders, even though its Minister for Immigration and Integration, has said she the capital, Kabul. Here's why we say she shouldn't be sending anyone else there either.
1. People have been killed after being forced back to Afghanistan.
One woman, Sadeqa, told us her husband, Hadi, disappeared just months after Norway told them to leave. She soon discovered he had been killed, and her family are now too scared to even visit his grave. We know their story is not unusual: Afghans have been forced back by Norway, the Netherlands, Sweden and Germany, only to be killed, injured in bomb attacks or left to live in constant fear.
2. The conflict in Afghanistan is getting worse.
Fighting is rife between Pro-Government Forces and "Anti-Government Elements", which include the Taliban and the group calling itself Islamic State. More than 20 armed groups are operating inside the country, and experts say the situation for civilians has deteriorated since 2015.
3. 2016 was the deadliest year on record.
A staggering 11,418 civilians were killed or injured last year, according to the United Nations Assistance Mission in Afghanistan (UNAMA). That's roughly the same as the passengers in 127 packed train carriages dying or being hurt. But even though violence is on the rise, European countries are still forcing increasing numbers of people to go to Afghanistan – including almost 10,000 people in 2016.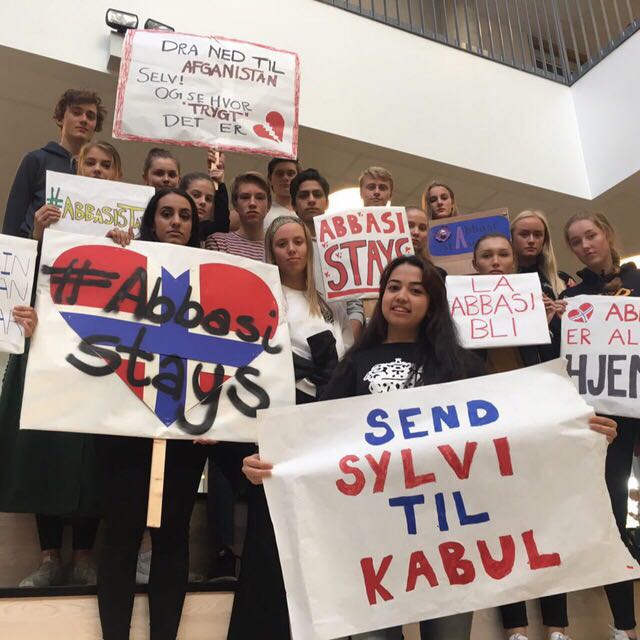 4. 2017 is proving equally lethal.
1,662 civilians were killed and 3,581 injured in the first six months of this year alone, the UN says. Most were hurt by Anti-Government Elements using improvised explosive devices such as suicide bombs. More civilians were killed or injured in these kinds of attacks this year than in any six month period since the UN started systematically documenting them in 2009.
5. Afghanistan is particularly dangerous for women and children.
Most of those hurt in 2016 were women and kids, according to the UN. It has also recorded the highest number of children being injured since records began in 2009.
6. Nowhere is safe.
Many European governments including Norway say Kabul is safe, but it is actually the most dangerous place to be a civilian in Afghanistan. Kabul province saw 19% of all civilian casualties in 2016, according to UNAMA. Research also shows that people are being caught up in the conflict across the entire country – a fact backed up by the UN Secretary-General, US government authorities, international NGOs and Afghan government officials.
7. Persecution is rife.
Persecution is defined in European Union and international law as "severe violations of basic human rights" based on a person's race, religion, nationality, membership of a particular social group or political opinion. People on all sides of the conflict are deliberately killing and assaulting civilians, intimidating them and extorting money. And it is very rare that the victims or their families ever get justice.
8. There is an acute humanitarian crisis 
Even the European Commission acknowledges this. More than 9 million Afghans have to survive these days with little or no health care, the UN says. The rates of babies and mothers dying are among the world's worst, and 1.6 million people go hungry every day. The situation is made even worse by the fact that 2 million people are on the run inside Afghanistan – including people who have been forced back by European governments.
9. It's illegal to force people back to danger.
Under international law, everyone who leaves their country has the right to seek and enjoy asylum from persecution, in line with the Universal Declaration of Human Rights. There is also a binding international legal principle called non-refoulement, which means European countries are brazenly breaking the law by forcing people to a country where they are at a real risk of serious human rights violations.
As one of the world's richest democracies, Norway should set an example for other governments and practice what it preaches on human rights, instead of putting teenagers at risk. Please tell Norway to stop forcing people like high school student Taibeh Abbasi to go to Afghanistan – sign our petition now.