Messages From Greece: Our Hope Is Broken
European paralysis leaves thousands of refugees stranded in Greece
As almost 60,000 refugees and migrants remain stranded in Greece – the majority in appalling conditions – it is high time European governments stop looking away and start offering thousands in need of protection a warm welcome.
In 2015, the global refugee crisis moved centre stage in Europe as never before. Uprooted by persecution and conflicts old and new, hundreds of thousands of men, women and children looked to Europe as a place of safety.
One year on – following the sealing of successive borders – images of thousands of people trudging through the Balkans have stopped. But the humanitarian crisis has not. Almost 60,000 refugees and migrants are stranded in Greece, the majority in appalling conditions.
The result is immense and avoidable suffering.
We were living on our hope, but now our hope is broken

Kurtey from Iraq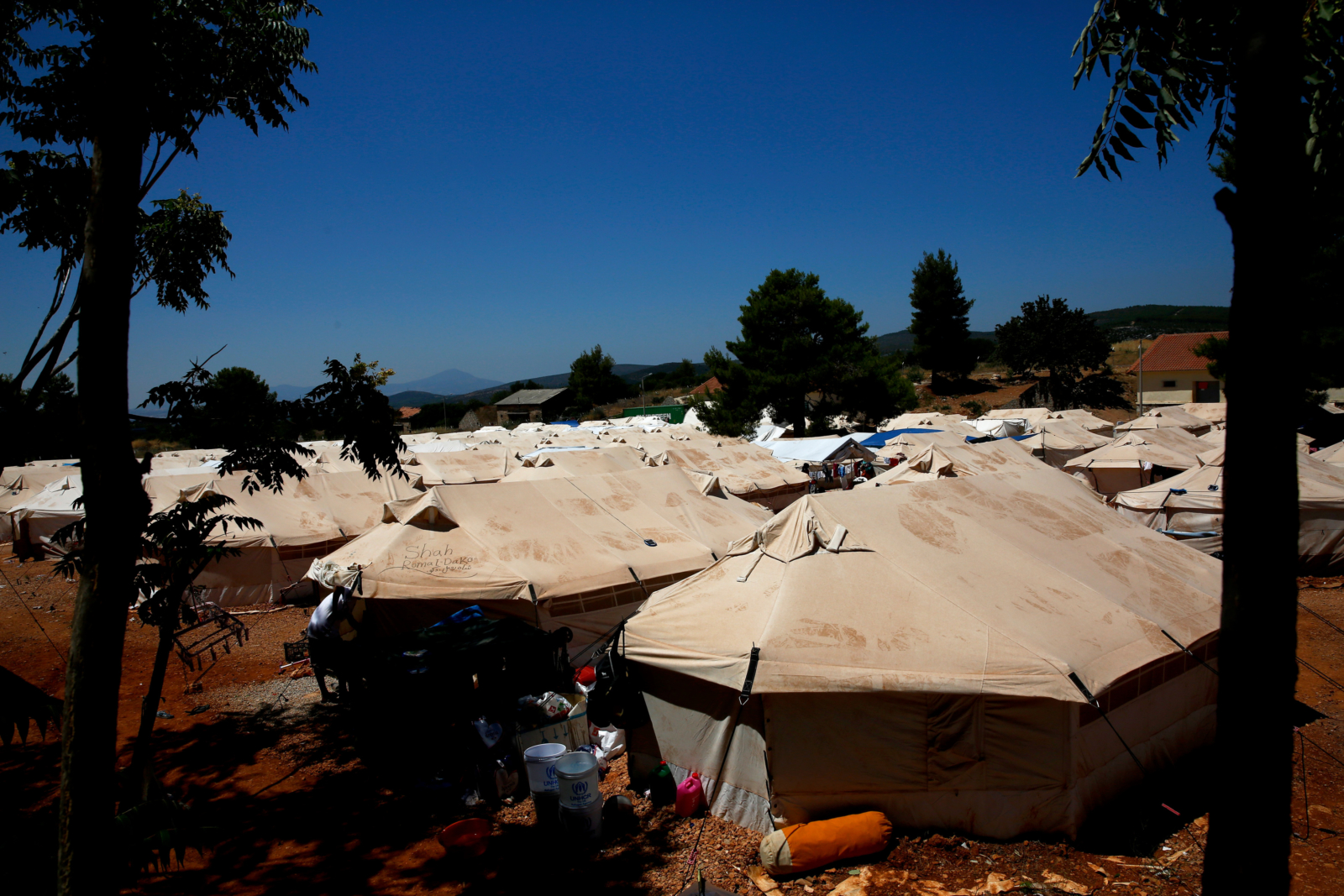 Malakasa refugee camp, 40 Km north of Athens. July 2016 © Giorgos Moutafis/Amnesty International.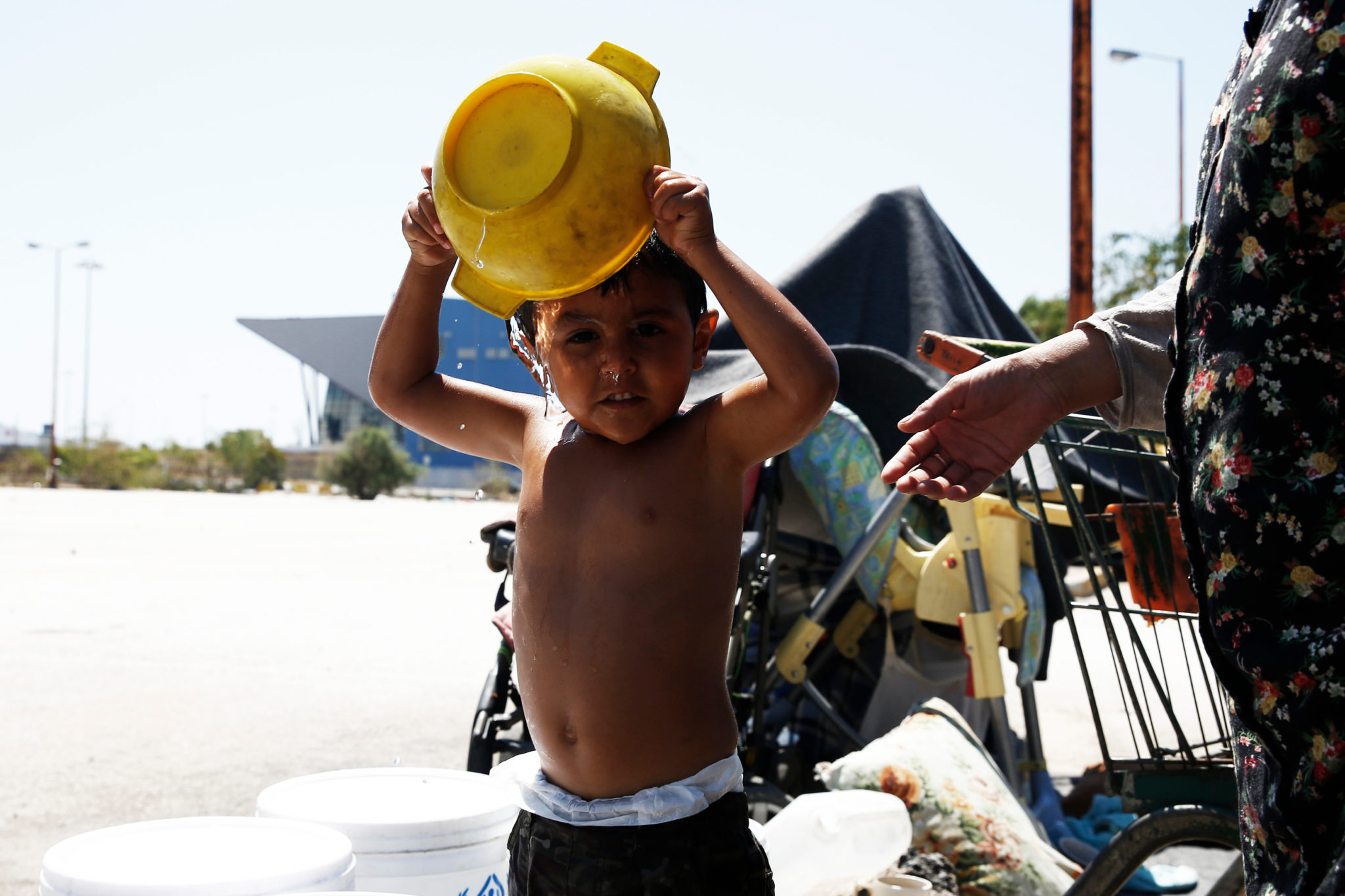 Three year old Ismail from Afghanistan lives in a tent outside Elliniko old airport in Athens with his family. July 2016 © Giorgos Moutafis/Amnesty International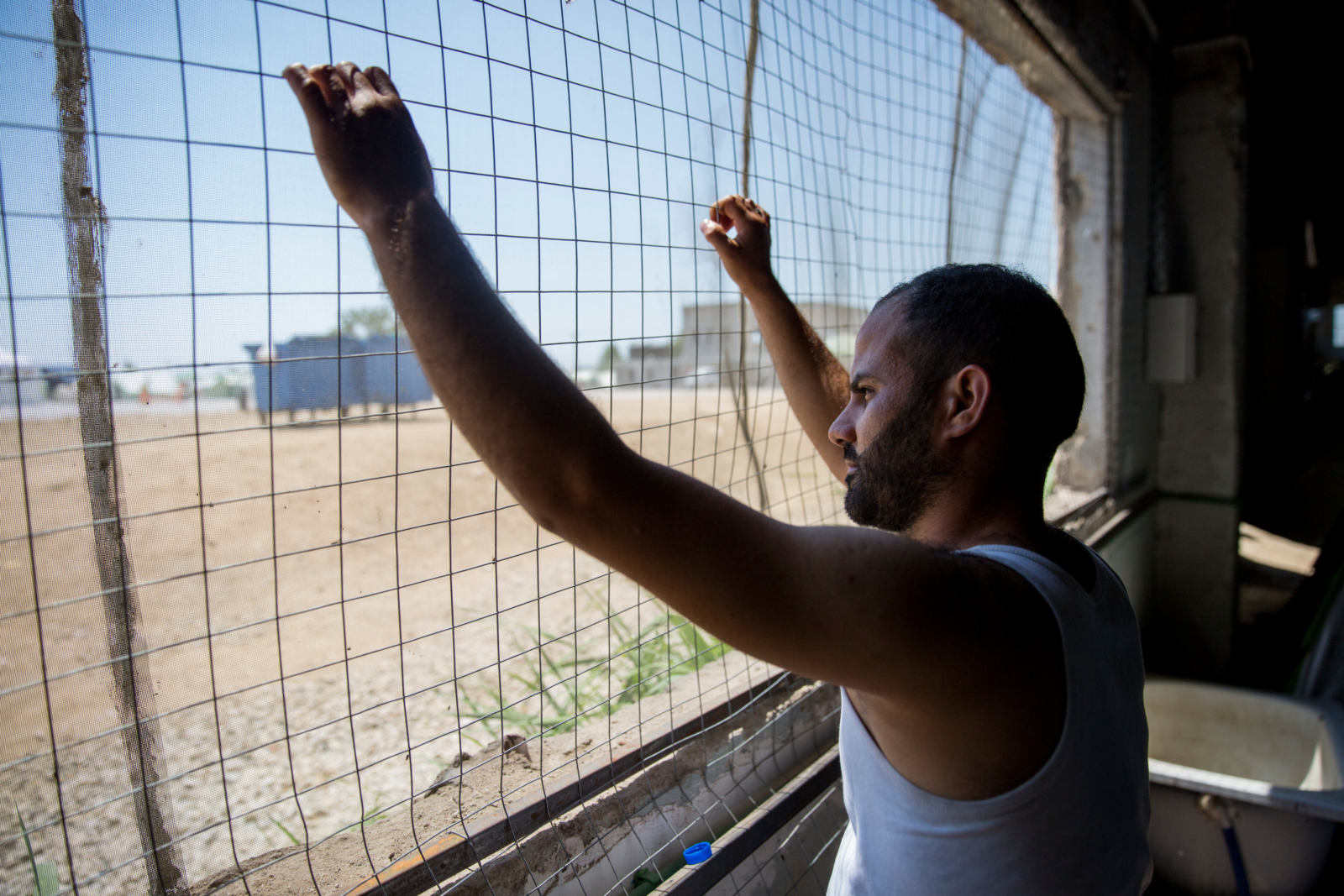 © Amnesty International (Photo: Richard Burton)
26 year old Yousif Ajaj from Syria is living at the Softex refugee camp with his wife, who is four months pregnant. He told Amnesty International, "Every day we die 100 times… I just want to find a safe place for my child to grow up in."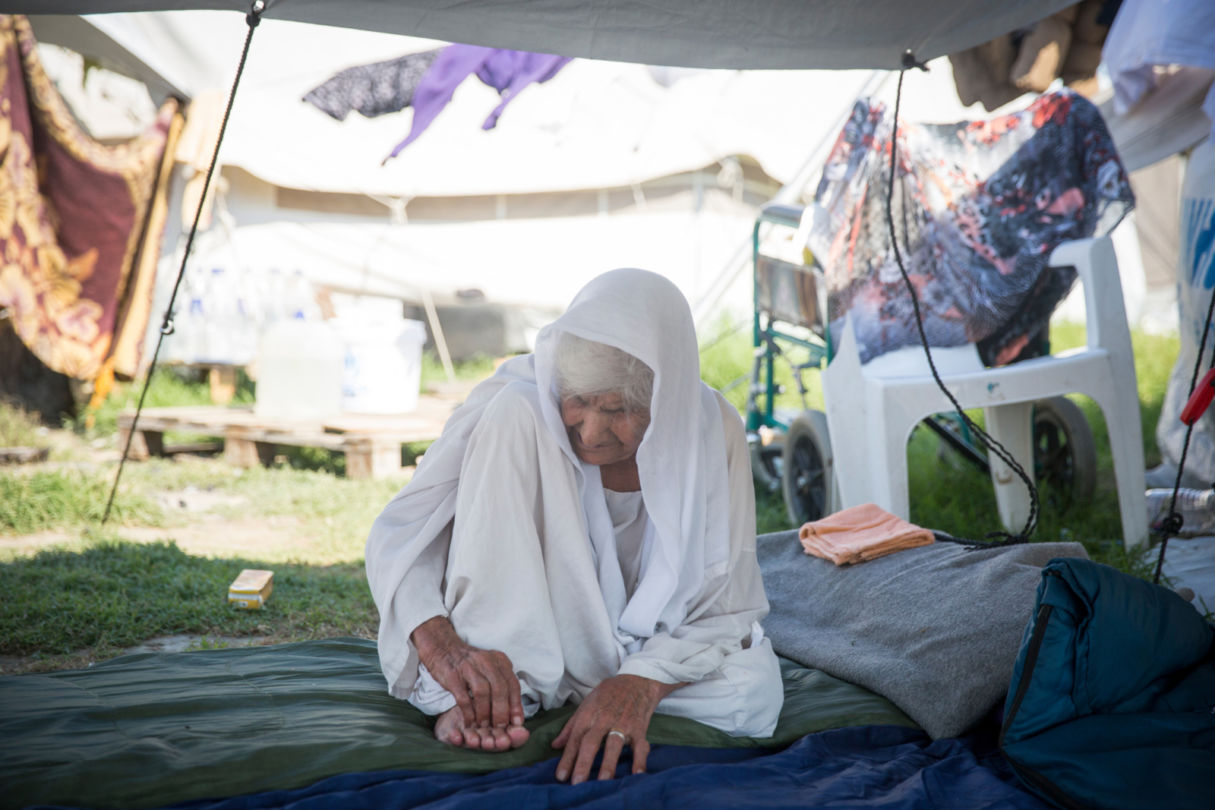 © Amnesty International (Photo: Richard Burton)
Sarif an elderly and blind Yezidi refugee from Iraq. Her family told Amnesty International that she is over 100 years-old. Sarif stays in a tent at the Nea Kavala camp with one of her sons, his wife and their five children.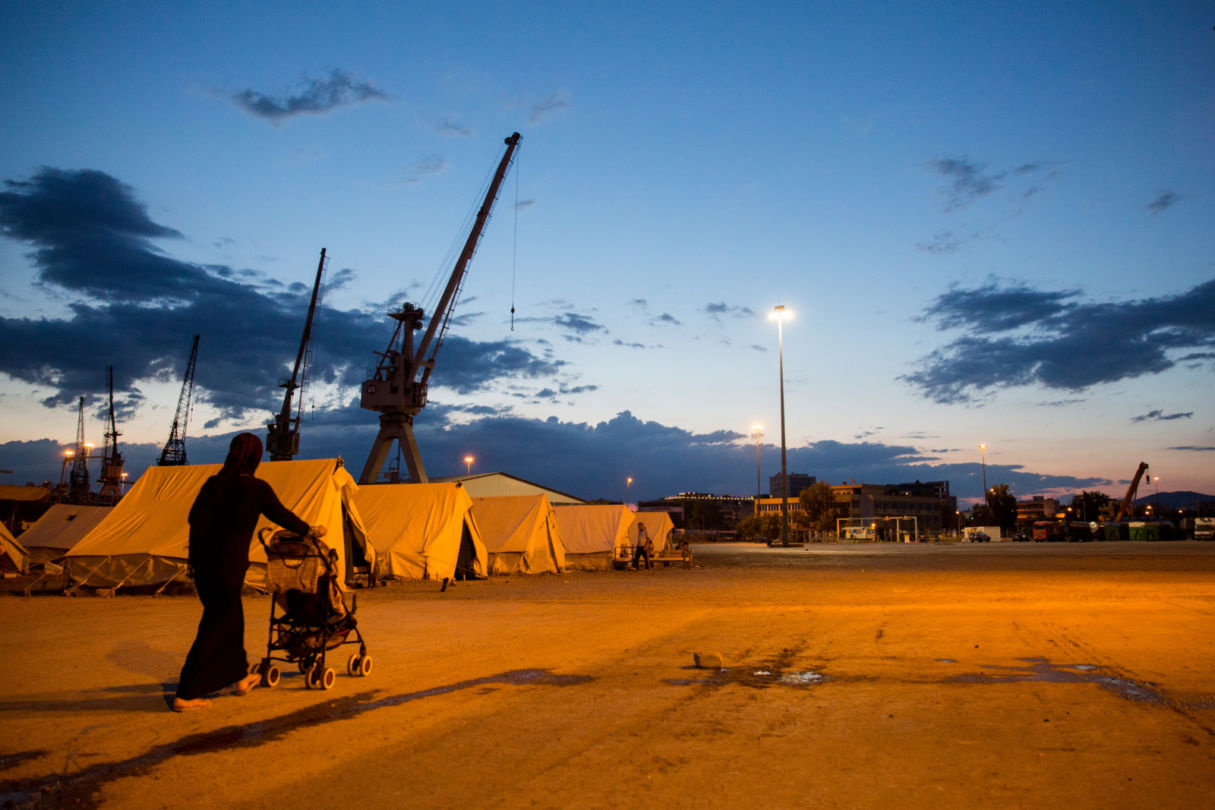 Refugees at a camp in the port area of Thessaloniki, July 2016. © Amnesty International (Photo: Richard Burton).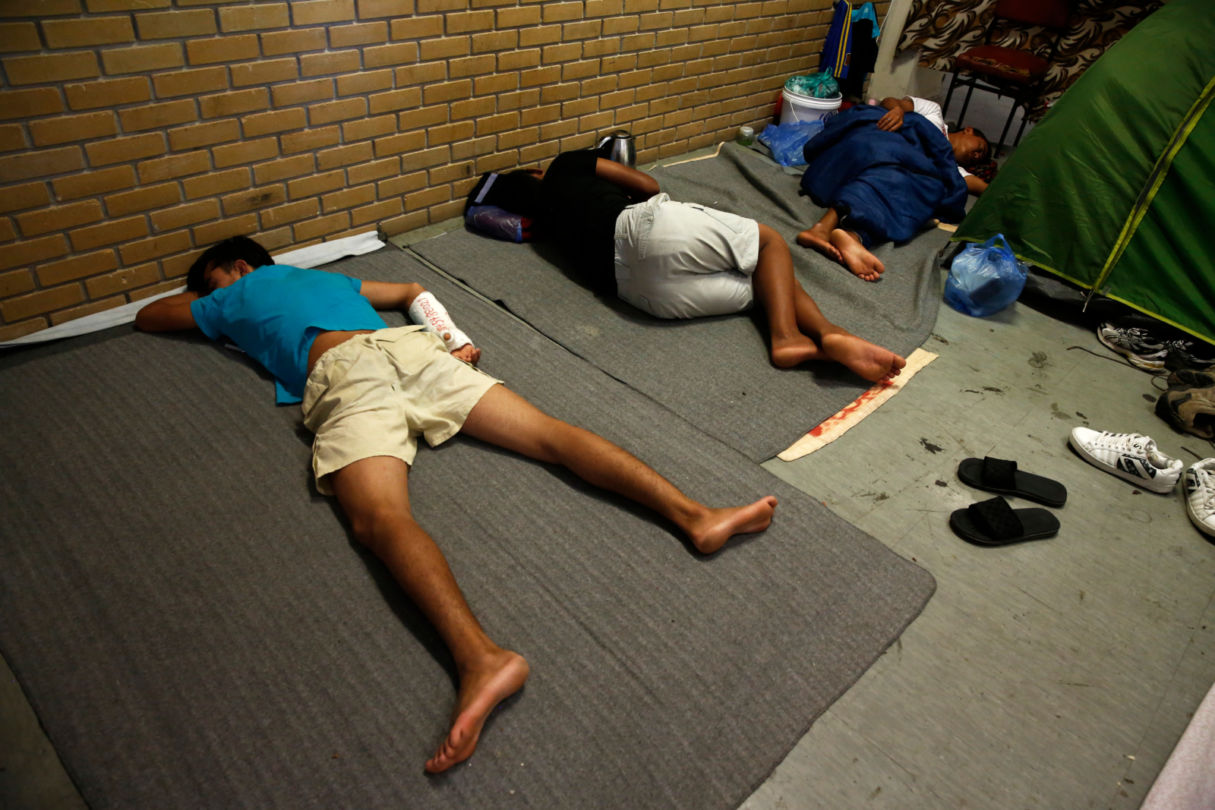 Around 1,000 people, mainly Afghan nationals, live in the arrivals hall in the old airport or outside the building rough in Elliniko, Athens. © Giorgos Moutafis/Amnesty International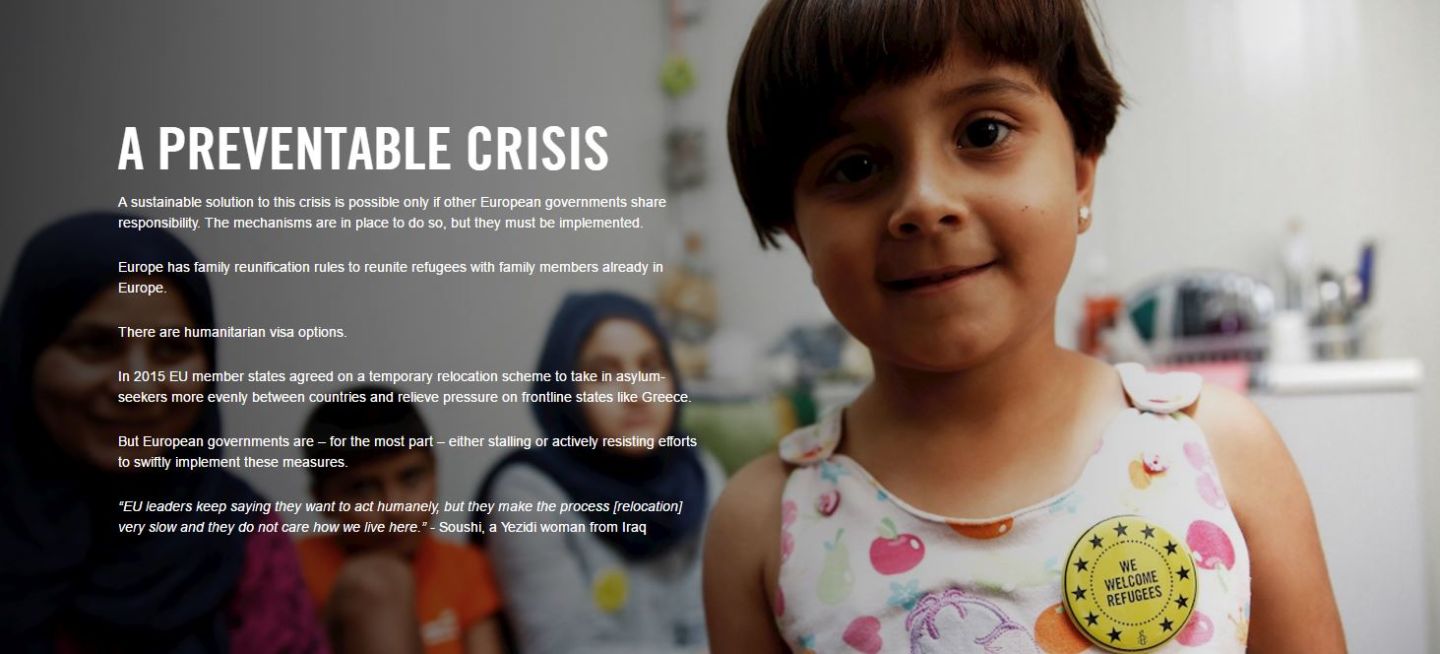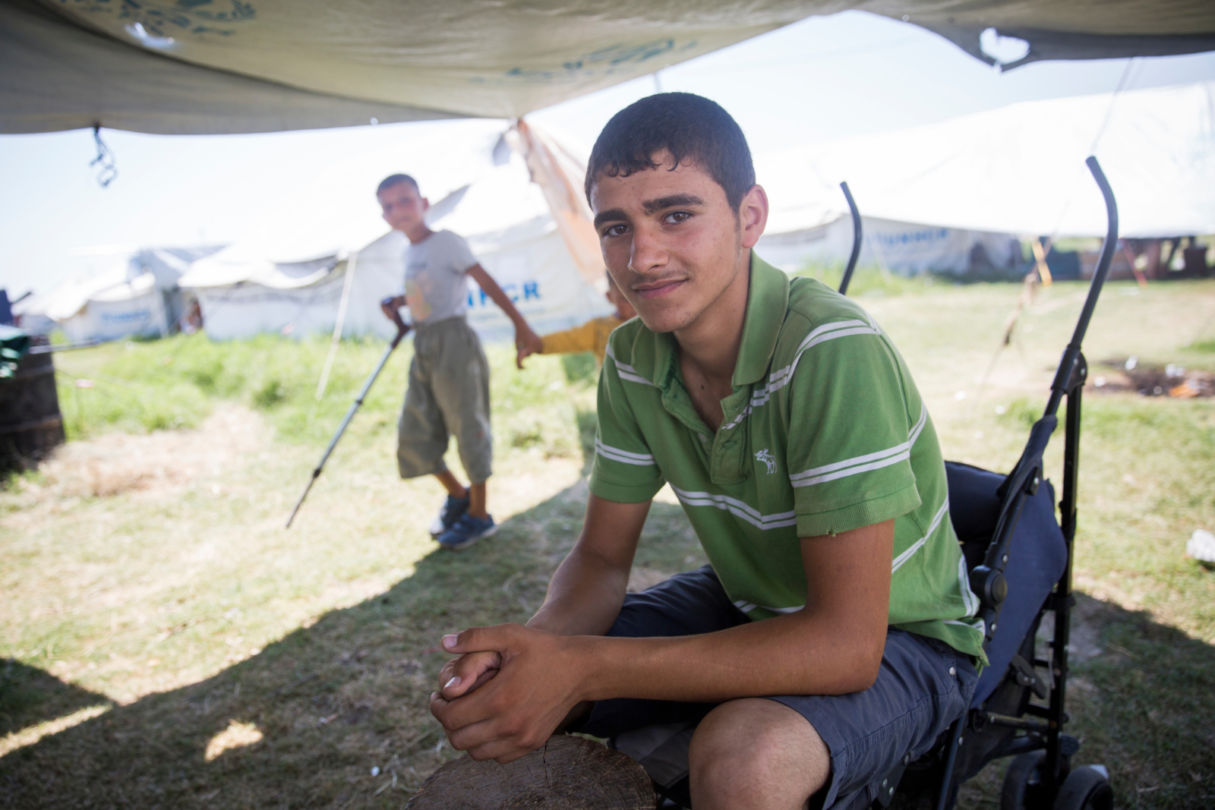 European governments must swiftly implement the following measures:
Increase the number of pledged relocation places in line with current needs in Greece, accept relocation requests and widen the scope of the programme to include all asylum-seekers.
Establish accessible, public and fast-tracked family reunification procedures to ensure the swift reunion of family members stranded in Greece with close relatives in other European countries.
Grant access, for example, through humanitarian visas for asylum-seekers in immediate need of special care.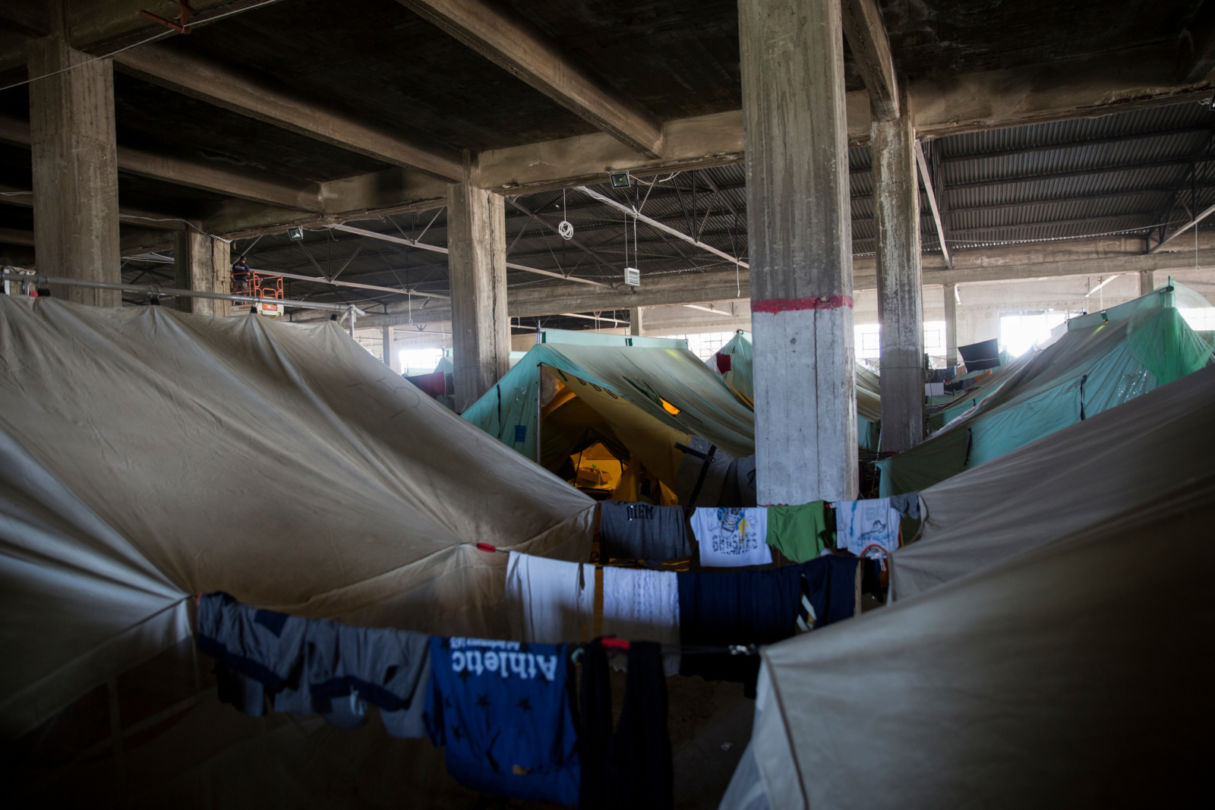 The need to improve the asylum and reception system in Greece – and ensure access to effective protection – is a task that falls to the Greek authorities.
Greece must urgently provide suitable accommodation with the support of the EU. This includes medical and specialist care when required, separate sanitary facilities for men and women and ensuring the safety and security of refugees, with effective access to justice.
DOWNLOAD "OUR HOPE IS BROKEN"
FACTS AND STATS

Number of refugees Europe promised to take over two years
Refugees relocated in first year
Relocations fulfilled by Europe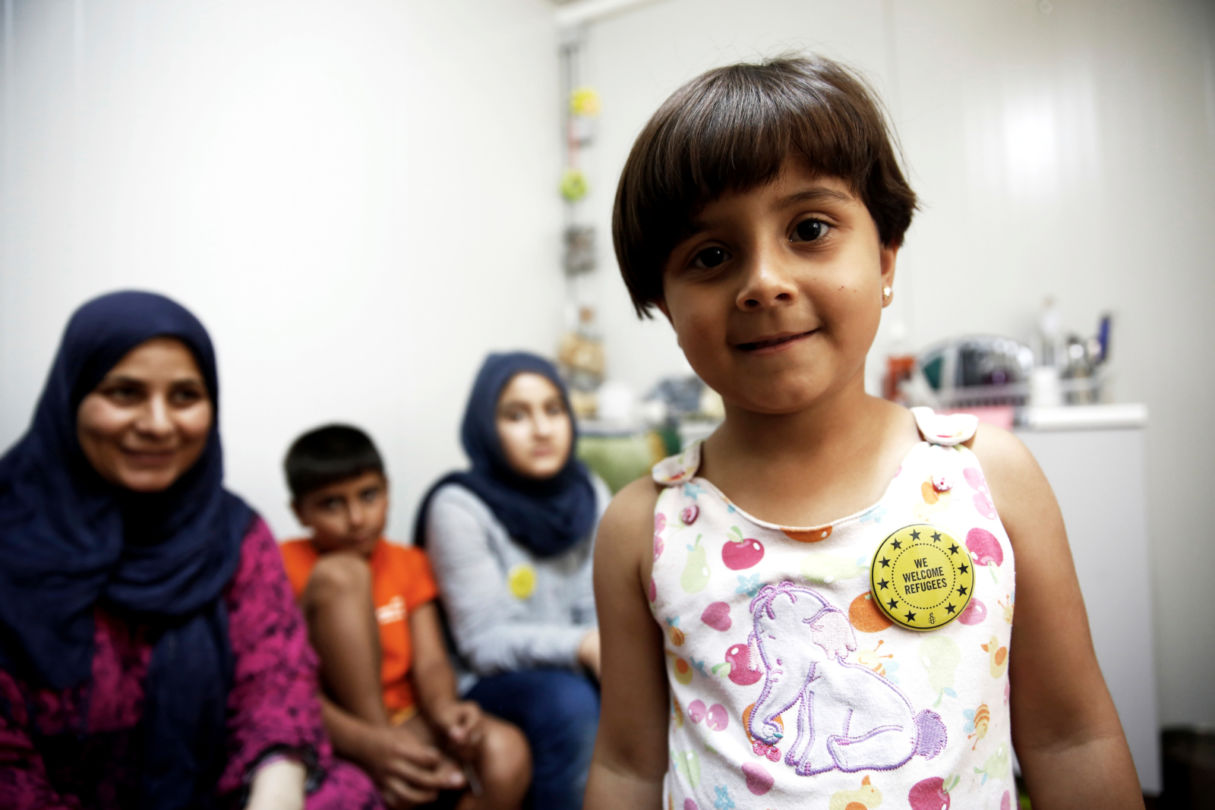 Noura is 6 years old. She is from Syria. She is stuck in Greece with her mother, two brothers and one sister. The family is waiting to reunite with the father in Germany. © Giorgos Moutafis/Amnesty International
Show solidarity with refugees
These people's suffering – and resilience – have inspired thousands of people in Greece and elsewhere. People across the continent have opened their arms, even their homes, and have shown solidarity with some of the world's most vulnerable people. This response stands in stark contrast to the paralysis of Europe's leaders.
During Amnesty International's visit to Greece in July 2016 we met Alan, Salwa and a group of Yezidi women, Kurtey, Ghazal, Karmey, Beshey and Noorey. Read their stories and send a message of support by email. Amnesty will deliver these messages to Greece to let them know that people around the world are with them, saying "I Welcome refugees".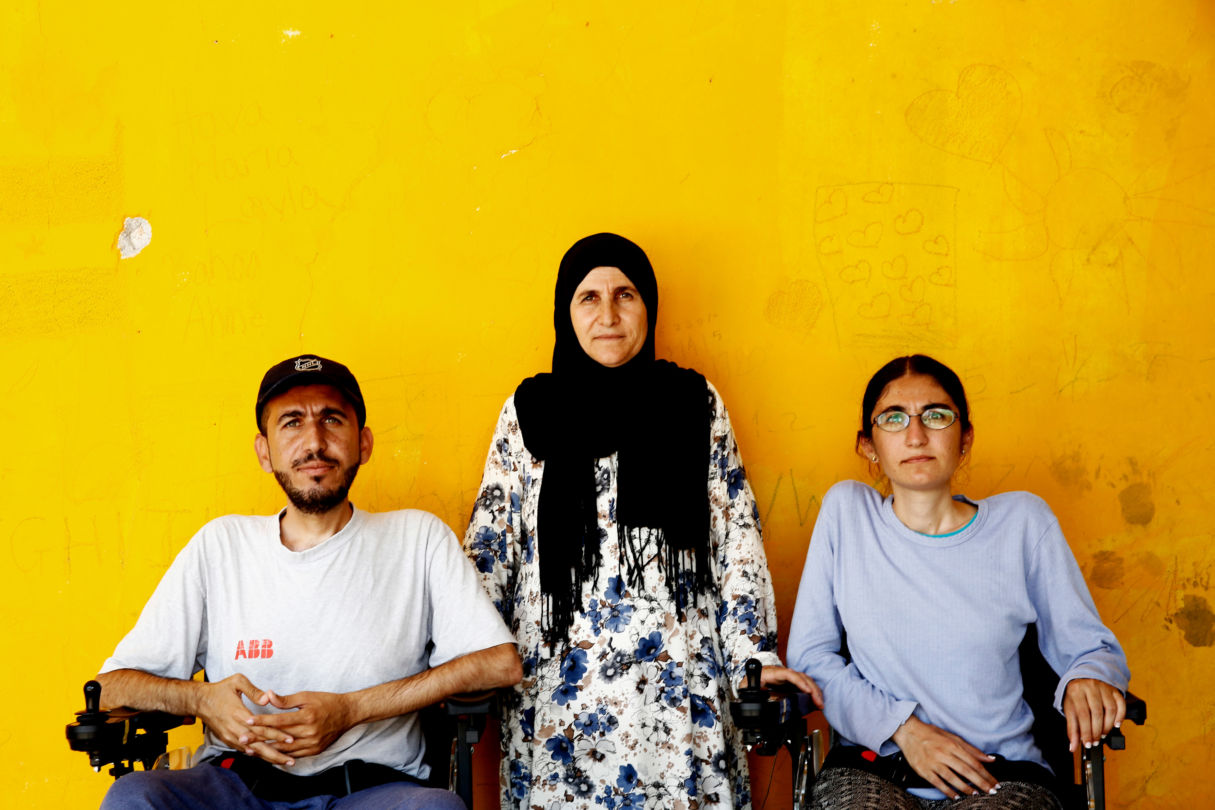 Alan and Gyan's story
"I want to say to the European people that want to welcome refugees, thank you…"
30-year-old Alan and his sister Gyan (28) are Kurds from Syria. They both have a muscle-wasting condition and are wheelchair users.
Journeying on horseback over the mountains to Turkey, they arrived in Greece in 2016 with their mother and two other siblings hoping to make it to Germany – where their father and a younger sister had arrived in 2015. But by then the northern border with Macedonia was effectively closed to refugees.
Alan told us, "no disabled, no pregnant women… no one could cross. All my dreams were broken in that moment."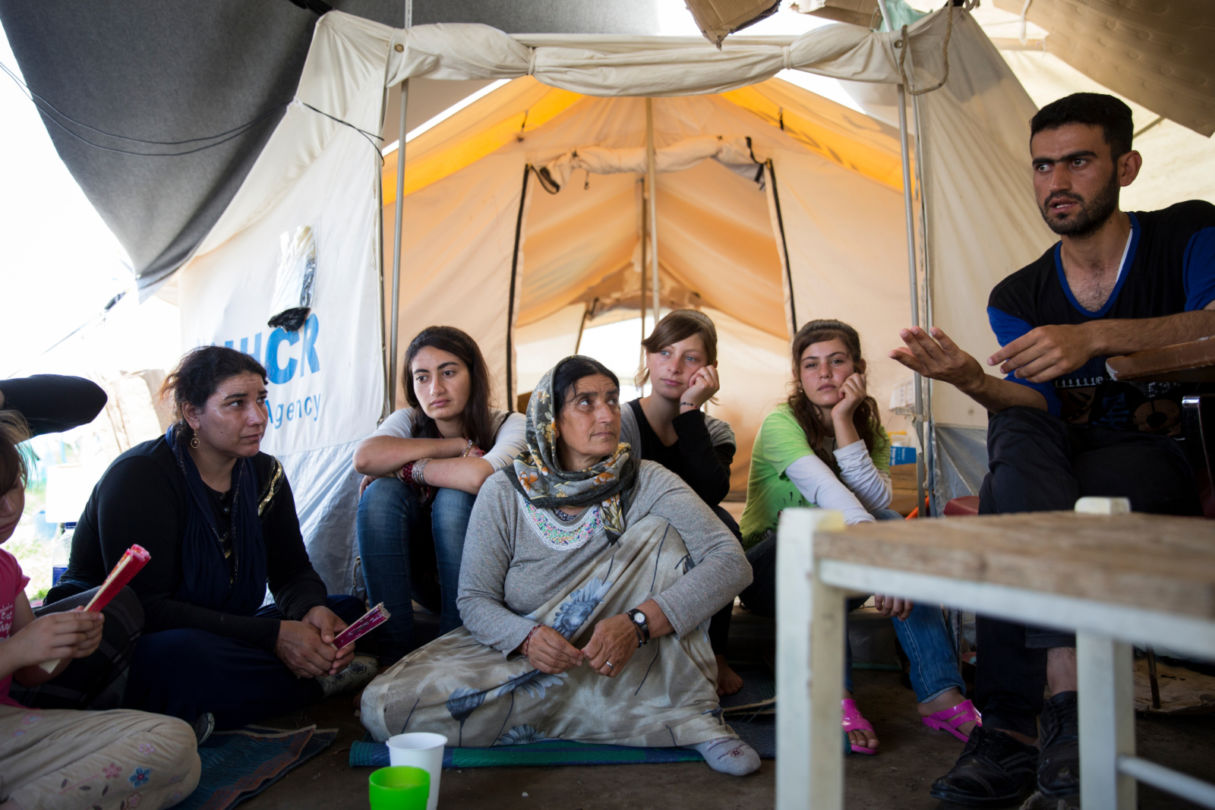 The Yezidi Sisterhood
Kurtey, Ghazal, Karmey, Beshey and Noorey were forced to leave Iraq in August 2014 when IS swept across the north of the country, in a systematic campaign of ethnic cleansing. They felt unsafe in Nea Kavala camp and formed a protection circle to look after each other. "We don't use the showers; we have built a Hammam next to our tents". They have since moved to another camp, but they had a clear message for European governments: "We want our voices to be heard…Get us out of Greece."