Edward Snowden: A Hero, Not A Traitor
When Edward Snowden shared US intelligence documents with journalists in June 2013, he revealed the shocking extent of global mass surveillance. He showed how governments were secretly hoovering up huge chunks of our personal communications, including private emails, phone locations, web histories and so much more. All without our consent.
His courage changed the world. He sparked a global debate, changing laws and helping to protect our privacy. For the first time in 40 years, the USA passed laws to control government surveillance. Globally, technology companies including Apple and WhatsApp are now doing more to protect our personal information.
None of this would have happened without Edward. A former US Attorney General admitted that his revelations "performed a public service".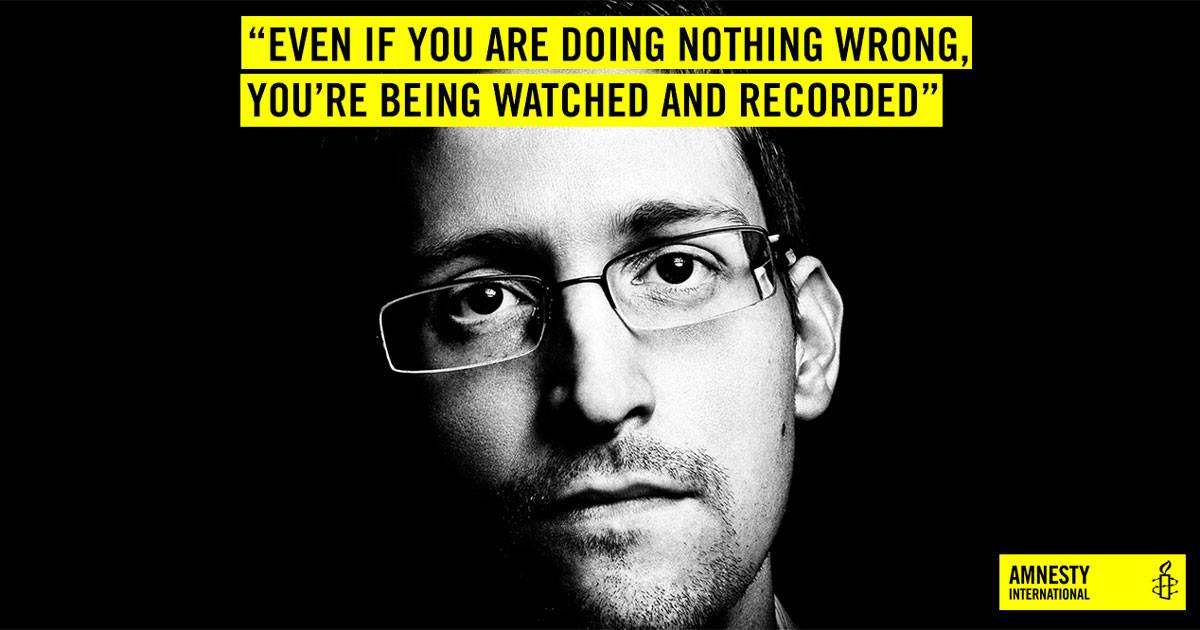 How can I help?
Donate to the campaign to pardon Edward Snowden. Ed wants to come home. Help him do so with dignity.
Donate now
In addition to donating, you can also help us spread the word. Follow us for updates, share our call to action with your friends on Facebook and Twitter, or send an email to your networks telling them about the campaign.
If I donate to the campaign, how will my money be spent?
This campaign is funded by people like you. Your donation will help pay for its costs. Amnesty does not accept any government funding for its campaigning work, and we only accept donations from companies that have been carefully vetted.
Why is Amnesty effective?
This financial independence means we are free to criticise or applaud with objectivity and impartiality. We fund the fight against injustice – here in Ireland and overseas – and rely on contributions from people like you. When everyone is running and looking the other way, Amnesty International's researchers and crisis teams are on the ground investigating human rights abuses.
Is it legal to donate to the pardon campaign?
Yes, absolutely!
Your gift can help
• €10 can help to mobilise thousands of people across the world to act for Edward by sending out an urgent action letter.
• €15 can contribute towards funding researchers to conduct an in-depth interview with human rights victims.
• €50 can contribute towards life-saving appeals to defend a prisoner of conscience against torture and ill-treatment.
By being a Human Rights Defender, you are telling decision makers that you care about these issues . When Amnesty International speaks, we do so as the mouthpiece of over 7 million supporters worldwide – including over 18,000 Irish supporters. We are stronger with you by our side.