Thanks so much for joining our Around The World Challenge 19th to 20th June!
We've teamed up with over 100 other Irish charities with the goal of travelling the distance of the globe in 24 hours – that's 42,000 kilometres!
You can walk, run, roll, swim or cycle any distance you choose. We'll add the kilometres you cover to the group total and hopefully we'll go around the world in one day!
Sign up for your FREE sunglasses and fundraising pack on our form below and then, for some moral support, join our Facebook group.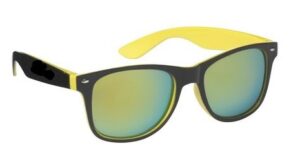 If you haven't set up your fundraiser yet:
• Start your Facebook Fundraiser with one click.
• Not on Facebook? Not a problem! Start a fundraising page.
We're so looking forward to seeing everyone's chosen activity and to counting up those kilometres. Get in touch if you'd like any more info [email protected]
How your fundraising helps:
A Fair Shot
Everyone in the world should have access to a COVID-19 vaccine, no matter who they are or where they are from. Billions of taxpayer's money have been spent to help companies like AstraZeneca, Moderna and Pfizer BioNTech to develop and produce vaccines. These vaccines belong to the people and must be shared. Pharmaceutical companies have the power to give everyone A Fair Shot by waiving intellectual property rights on the vaccines. At the moment, they are choosing not to do this. Your participation in this event will help us put the pressure on them to share their vaccine knowledge and technology so that other companies around the world can produce the vaccine to save people's lives.
Thank you for supporting our work.