Help free Iranian human rights defender Narges Mohammadi. Time is running out for her.
Narges Mohammadi is a prisoner of conscience serving a 16 year sentence. She is critically ill.
Narges suffers from a pulmonary embolism. If not treated this could lead to sudden death. Narges also suffers from seizures and partial paralysis. Narges is not receiving the health care that she needs. She has sacrificed her home, her husband, her children and now her health in the name of human rights. Time is not on Narges' side.
Narges has been in and out of prison for more than a decade for her support of human rights in Iran.
Most recently, she was arrested at her home while her children were at school. Her husband, also a human rights defender, was forced into exile. She worried about her twins returning home from school to a locked and empty house. Narges was denied all but one phone call in the year after her arrest. In protest, Narges went on hunger strike. Amnesty International gathered more than 100,000 solidarity messages and pressured the Iranian authorities. After 20 days of starvation the authorities relented and allowed her to call and check on her children.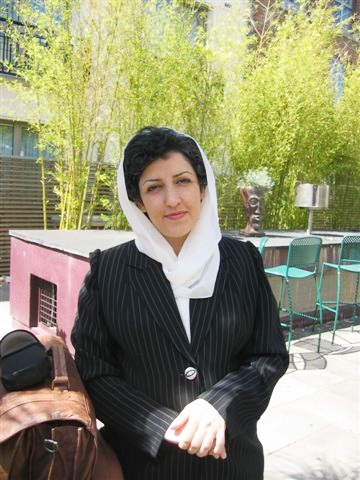 "Tearing my heart to pieces" – a mother's story from prison in Iran.
By Narges Mohammadi Evin Prison, Iran, 4 August 2015.
Narges Mohammadi has been in and out of prison for more than a decade for her support of human rights in Iran. Three months since her most recent imprisonment, she writes this personal letter from jail on what it means to be apart from her children.
My twins were born on 28 November 2006 – I was not allowed to hold my son Ali and my daughter Kiana when they were born because of my poor health. I was only able to see them through the door of the hospital room. It seems as if their fate was to be apart from me from birth. When I held them for the first time, all the scars from the caesarean, the difficulties I had breathing, the fear of death and all the pain were forgotten. I had become a mother.
When Kiana and Ali were three years and six months old – My dear Kiana was ill and had just returned from hospital when officers from the Ministry of Intelligence came to arrest me. My dear Ali was crying. I placed him on my lap and sang him a lullaby until he fell asleep. Kiana was distressed. I held her. I kissed her. I asked her, "Kiana dear, why aren't you sleeping?" She said, "I'm not sleepy, I want to be in your arms."
The officers told me that we have to go. I tried to separate Kiana from myself. She had used all her power and energy to hook her arms around my neck. She was crying loudly. I slowly went down the stairs. I heard her say: "Mother Narges, come and give me a kiss." I returned and gave her a kiss. This happened three times. I was listening to the crying sound of my child who's dearer to me than my life. Separating myself from her tore my heart to pieces.
I was placed in solitary confinement in section 209 of Evin Prison, Tehran. It was a torture chamber for a mother separated from her ill child.
One night I was sleeping in my cell – It was near sunrise. My dear daughter, who would always give the loudest kisses, gave me a kiss on the cheek. I felt her warm body and her small lips on my cheeks. It was Kiana. I opened my arms to hold her close to me. I opened my eyes, it wasn't Kiana. I cried for so many hours. I cried to a point where I thought my tears would soon run out.
When Kiana and Ali were four years and two months old – The security forces broke the door and entered my house. Kiana was sitting on my lap with her little arms around my neck. She was scared and was holding on to me tightly. Ali was extremely excited. He was following the officers and was constantly warning them, "do not touch my stuff". He would call Kiana and say: "Kiana come and see, Mr. Conehead is trying to steal our things."
They took [my husband] Taghi down the stairs. They closed the door and Kiana's sweet and innocent face rested on the concrete step. She lay down and continued to cry.
When Kiana and Ali were five years and five months old – Security forces came to take me to the Ministry of Intelligence. Ali was running around holding his yellow toy gun, saying he wanted to come with me. My dear Kiana held the corner of my dress and said, "Mother Narges don't go". With difficultly, I separated myself from the children and left the house while hearing the sound of them cry. I then got in the car with the officers.
When Kiana and Ali were eight years and six months old – On 5 May 2015, my dear Kiana and Ali went to school at 7am. At 8:30am the security forces were waiting outside the apartment door. They said: "Open the door, you have to come with us." They took me to the general women's ward of Evin Prison.
Ali and Kiana left Iran on 17 July 2015. During their last visit, Kiana said: "Mother, while you're not around we'll go and stay with Taghi until you join us." Ali said: "Mother will you not get sad?", and then looked at me to see my reaction. I tried to portray my happiness without any doubts, so they wouldn't be worried about me.
I was drowning in my thoughts – My dear Kiana and Ali will soon leave and I will be away from them for a while. Dear God, I used to look forward to Sundays and visiting days. On Sunday mornings I would rush around the prison section. I would gain energy after hearing the sound of the children and feeling their loving presence.
In my head, I started to talk to my children: "Dear Ali and Kiana, you have every right to leave the country where its leader does not recognise your rights and your world. How many times will they hurt your small yet innocent hearts and watch you cry as you're separated from your mother or father?
My dear Kiana and Ali. The two of you have faced more suffering in your life than you could possibly imagine.
Narges Mohammadi
"I don't know, maybe you will feel more comfortable and at ease if you live in a society where the love and relationship between a mother and her children is valued and understood, even if I am not there beside you both. I know this separation will be difficult, but I cannot bear to see your tears, fears and insecurities."
"I would do whatever was in my powers to protect you from any hurt. Oh dearest of the dearest, please forgive me. The deprivations that the government aimed to impose on me were more so imposed on you. The two of you have faced more suffering in the first eight-and-a-half years of your life than you could possibly imagine."
My chest is on fire
I'm looking at the clock now and Ali and Kiana's flight has taken off. And I, a mother in pain who is tired of hurt and suffering, has stayed behind. My heart has been torn into hundreds of pieces. My hands – without even trying – face the sky.
Dear God, please take my hands and give me the patience I need. For a long time, I won't be able to see their innocent faces. I won't be able to hear their voices. I won't be able to smell them while holding them in my arms. Oh God, my arms feels so cold and empty without the presence of my children. My hands move towards my chest which feels as if it's on fire. My cheekbones burn from the tears that run down my face. The lava flowing from my eyes feels like fire from the depths of my heart.
 This blog is taken from a letter from Narges Mohammadi to the Prosecutor General of Tehran in July 2015, in which she also demands better treatment of women in the prison. Since her children left the country, Narges has not been allowed to speak with them on the phone. 
Amnesty International is calling on Iran to release human rights defender Narges Mohammadi immediately and unconditionally as a prisoner of conscience.
Donate now to #FreeNarges
Amnesty is calling for the following:
• Ensure that Narges is released immediately as she is a prisoner of conscience
• Ensure that Narges has access to the essential medical care she needs until she is released from prison
• Ensure that she is reunited with her family and that the family will not face any harassment or travel bans
How your donations make a difference
Nasrin Soutoudeh – Iran. Human rights lawyer arrested 2010 and released 2013

Albert Woodfox – USA. Spent 43 years and 10 months in solitary confinement. Released 2016

Homa Hoodfar –Irish Iranian. Arrested on trumped up national security charges. Released 2016

Mazen Mohamed Abdallah – Egypt. 14 year old raped by police to extract a confession. Released 2016

Yecenia Armenta – Mexico. Beaten and raped to extract a confession. Released 2016

Bahareh Hedeyat – Iran. Served 7 years for her peaceful activism. Released from Evin Prison 2016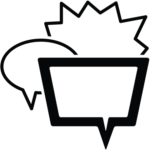 "Your organisation has always been a great support for me and I say that as someone who has spent 14 years of my life behind bars. My wife, Narges Mohammadi and I, as human rights activists, have always been warmed by Amnesty International's dedication to promoting human rights. For me, Amnesty International is the symbol of an organisation that wants human rights for all people. An organisation that, free from any political affiliations, urges governments and other entities to respect human rights." Tahgi Rahmani, Narges' husband.
Donate now to #FreeNarges